Thornhill Reopens After Over a Year of Construction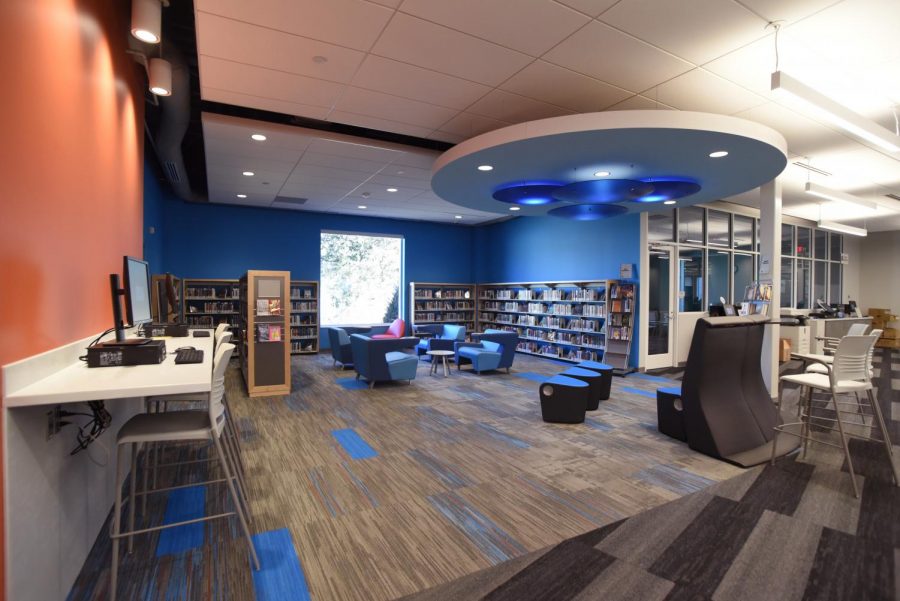 On Jan. 6, 2018, Thornhill Branch Library across from North closed for construction and renovation as part of the Your Library Renewed Project at 16 St. Louis County Library locations. The newly built 20,000 square foot building will open to the public on Feb. 13.
The Your Library Renewed Project was funded from a 2012 vote for a tax increase of .06 cents to improve library structures. Because Thornhill was the second St. Louis County Library, built in 1976, the old building was knocked down and a $5.4 million replacement was constructed instead of just an expansion or interior renovation.
"The building had a number of issues including an aging HVAC system, space restrictions, lack of study rooms, quiet spaces, and seating throughout the branch. The old building was not equipped for 21st century technology needs," said manager of communications for St. Louis County Libraries, Jennifer McBride.
Before closing, Thornhill was a popular location for studying because of its close proximity to North. After closing, students had to find different places to study, though most involved spending money and did not include the quiet atmosphere like the one provided at a library.
"I spent a lot of time at the Bread Co. in Westport. That had a big effect on my bank account," said senior Varun Shenoy.
During construction, any book requests were sent to the Bridgeton Trails Branch, seven miles from North, inconvenient for students.
"I didn't use other St. Louis County libraries during the renovation period. I ended up buying lots of books from Barnes and Noble," said senior Alex Solomon.
While the closure caused minor, temporary inconveniences, McBride believes students will be pleased with the changes.
"Teens have their own space in the new branch–decked out with comfy furniture, computers and interesting decor. There is a collaborative area for teens located right in the middle of the teen space," said McBride.
In addition to the new teen area, the new building has amenities including family restrooms, a common area with a laptop bar, vending machines, a quiet reading room, an outdoor children's garden, and private study rooms.
"I am so excited to use the private study rooms during finals week. I have a little brother who's noisy and having a space will be perfect," said Solomon.
These private study rooms will be open to anyone, though are expected to be crowded during finals. Though many are excited about the opening, Solomon has one skepticism.
"I love old book smell and I really hope the construction didn't take that aspect away," said Solomon.
Thornhill will be open for regular hours of 9 a.m. to 9 p.m. Monday through Thursday, 9 a.m to 5 p.m. Friday and Saturday, and Sunday 1 p.m. to 5 p.m. starting on Feb. 13.
About the Contributors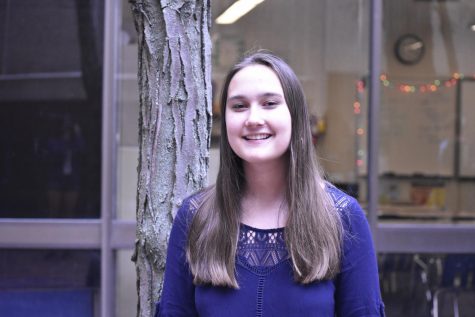 Madeline Fischer, Editor-in-Chief




Hi! My name is Madeline Fischer and this is my 4th year on Norsestar staff!  This year I'm very excited to be editor and improve our publication...