Senior Kaylyn McKoy, Saint Louis Team Win Poetry Competition Brave New Voices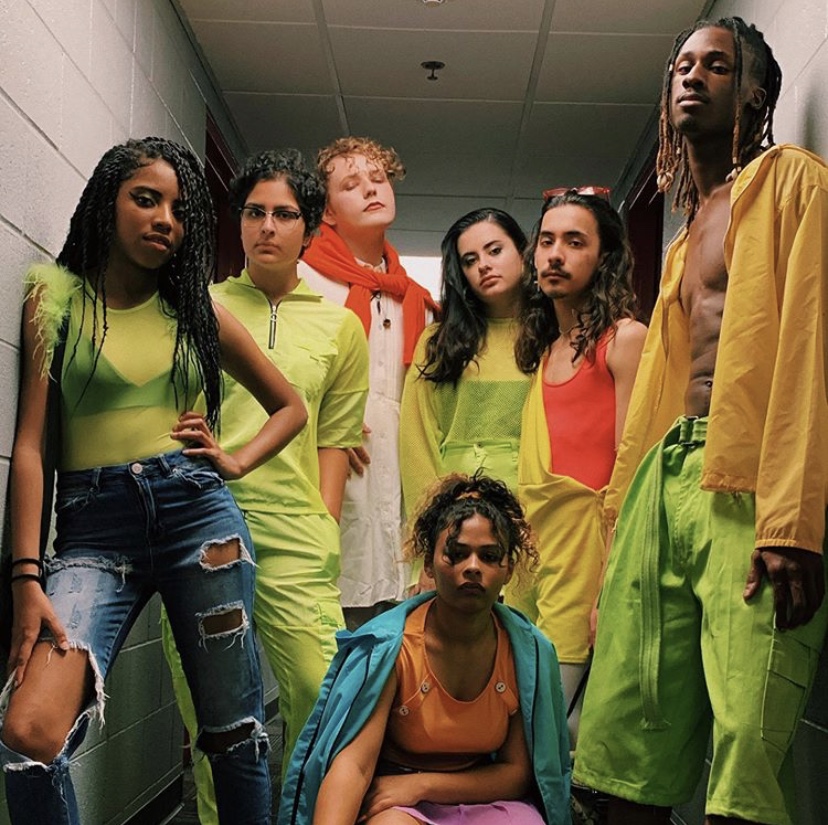 "Poetry really helped me push through bad times, and Brave New Voices allowed me to share this with others who understood and were not only willing to hear and accept me and my story, but also uplift and empower my speech more so I was always heard," said senior Kaylyn McKoy, who competed with her team at the Brave New Voices [BNV], a four day national poetry competition in Las Vegas this summer. 
Despite being in a national poetry competition with over 500 poets, McKoy and her team, which included Sarah Abbas from Marquette; Camryn Howe, a recent graduate from Kirkwood; Keana Fox from Collinsville; Caleb Broeker, a recent graduate from Northwest high school; and Zack Lesmeister from Emerson college, won first place and bragging rights.
"We left our soul on the stage and brought the gold back home. St.Louis has never won anything on a poetry level. It felt like we let our stories and our experiences map us to BNV and we came back with the treasure, the success, the pleasure of saying we won BNV," said Bisa Adero, one of the mentors for McKoy's team.
Each BNV team consisted of six youth poets and two mentors, who were there to help with choreography and memorization. The mentors were also able to bond with the group.
"We had a lot of personal moments for every member. A lot of heart to heart moment," said Bisa.
McKoy first joined the poetry club at Parkway North. Then, the school made it to city finals, so did she. After that, she was selected to go to individual finals where she was then placed on a BNV team.
"It came as a shock because I truly believed that my writing wasn't up to that level," said McKoy.
Although the competition wasn't until July 17, McKoy and her team started preparing at the end of May. As the competition grew closer, the team practiced more and more often.
"The last two weeks [before the competition] were the most intense because we met everyday from 8 a.m. until 7 p.m.," said McKoy.
On an individual level, McKoy's personality and dedication was evident to her mentor.
"Kaylyn, as a team member, had a lot of energy and was really open to anything. As a poet, she was determined to get her part done in all the group poems. You could really feel her emotions whenever she was spitting poetry," said Bisa.
McKoy was featured in four out of the nine of her and her team's poems. Each member has to be in at least three.
"The competition is 100 percent a team effort, especially since most of our poems were group pieces and you really had to rely on others to equally contribute," said McKoy. "The poems I was in were about school shootings, reparations and family history, blackfishing (a process where one changes their appearance to look like a black person), and one that was an ode to mothers." .
When the competition ended, McKoy and her team came out on top.
"When they announced that we won, I really felt more relief than anything, like the enormous weight and fear that comes with competing was finally lifted. The joy didn't sink in until later that night," said McKoy.
McKoy saidthat she will never stop writing poems, but she is unsure if she will pursue it as a career. 
"It's not my first choice, but if poetry became my line of work, I would most likely be teaching about it or mentoring," said McKoy.
Nevertheless, the competition has made a lasting impact on McKoy.
"Now I can say with confidence that I am a poet and a writer. That's what BNV allowed me to become, and I'm so grateful that I was given that opportunity," said McKoy.
About the Writer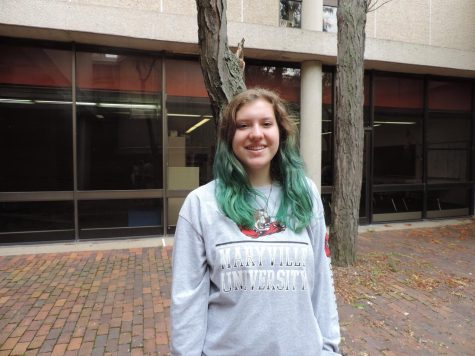 Cassie Schoene, Multi-media Guru





Hi, I'm Cassie Schoene and I'm almost always busy with school, work, hanging out with friends, clubs, newspaper, or theatre. I'm a senior and...