North Accepts Sustainability Challenge for Second Year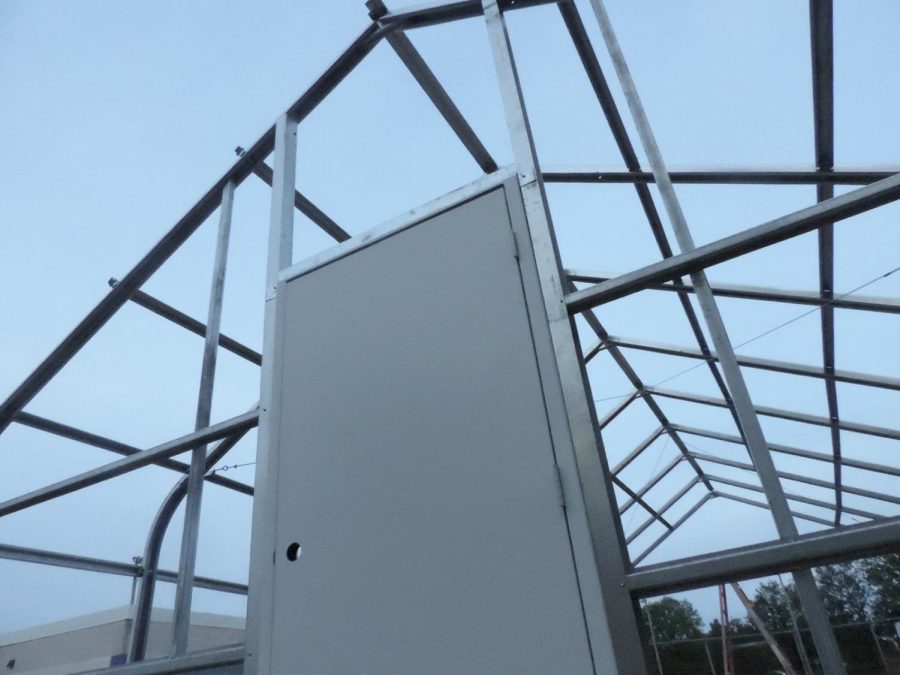 In January of 2019, Parkway issued a district-wide challenge titled: The Sustainability Challenge. The challenge is based on the 17 global goals developed by the United Nations, which were created in order to achieve a more eco-friendly planet by the year 2030. All Parkway schools compete against one another and earn points by participating in projects that benefit energy efficiency, water conservation, waste reduction, and health and wellness. Dr. LaFever was the head of this effort last year.
"It's about the small changes we can make every day to help heal the planet. [The district] gives suggestions for different activities, but you can also come up with your own. [Last year,] we visited a water treatment plant, learned about having a vegetarian diet to conserve energy, and set up an experiment where we tested compostable forks and plastic forks," said LaFever.
Most of the activities for the Sustainability Challenge are done in environmental classes, however, the challenge is open to anyone who wishes to participate. Students have the opportunity to group up and do some of the challenges by themselves. To submit points, students can fill out a project proposal form and turn it into science teacher Erin Derenbecher, who will be heading the Sustainability Challenge this year.
"If multiple groups of people do the same activity, we can get points for every time the activity is done. We have a lot of opportunities," said Derenbecher, "There's a ton we can do without really changing too much of our daily activities but really making a big impact."
In addition to the Sustainability Challenge, students can get involved in the Lexus Eco Challenge. The team placed first in the state of Missouri last year.
"[The] Lexus Eco Challenge is more of the science part of environmental science, and the Sustainability Challenge is more the environmental part," said senior Sydney King, who has been participating in the Lexus Eco Challenge since her sophomore year, "Last year our project was on pesticides and fertilizer and North uses a lot of that, but we came up with a more natural method that retains 75% more water on average and doubles plant growth."
Senior Vanessa Lawrie is also involved with the Lexus Eco Challenge.
"I'm heartbroken by where the world is going right now, that's why I decided to join. [In addition to the fertilizer,] we worked on a water filtering system that reused water from the shower and filtered it into the toilet so it can be used as toilet water."
Overall, King and Lawrie agree that North does an exceptional job at being sustainable. Solar panels, water-reducing toilet handles, and compostable trays have all been implemented over the years to be more environmentally friendly. This year, a greenhouse is also being installed and will be incorporated into the Sustainability Challenge to help North earn points.
"The sustainability efforts being made at North is something that really drew me to the campus," said Derenbecher, "
Derenbecher has not submitted any points for the Sustainability Challenge yet, but plans to do so in the coming weeks. The Lexus Eco Challenge team will be focusing on hydroponic gardens, which is a method of growing plants which utilities less water and land.
"People need to be more aware of how their actions impact the surrounding environment. [The Sustainability Challenge and Lexus Eco Challenge] are ways to involve more students in environmental science without making it seem like a burden," said King.
About the Writer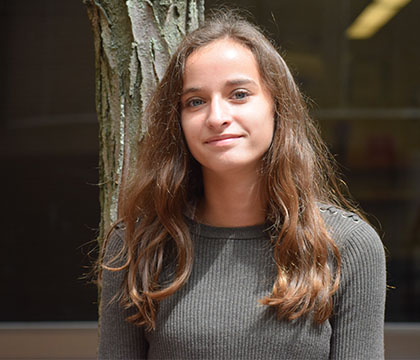 Tabitha Bevan, Radical Reviewer
Hello! My name is Tabitha Bevan, I'm a sophomore, and this is my second year on the Norsestar staff. Outside of writing, I enjoy running track and cross...