Hydroponic Agriculture Grows at North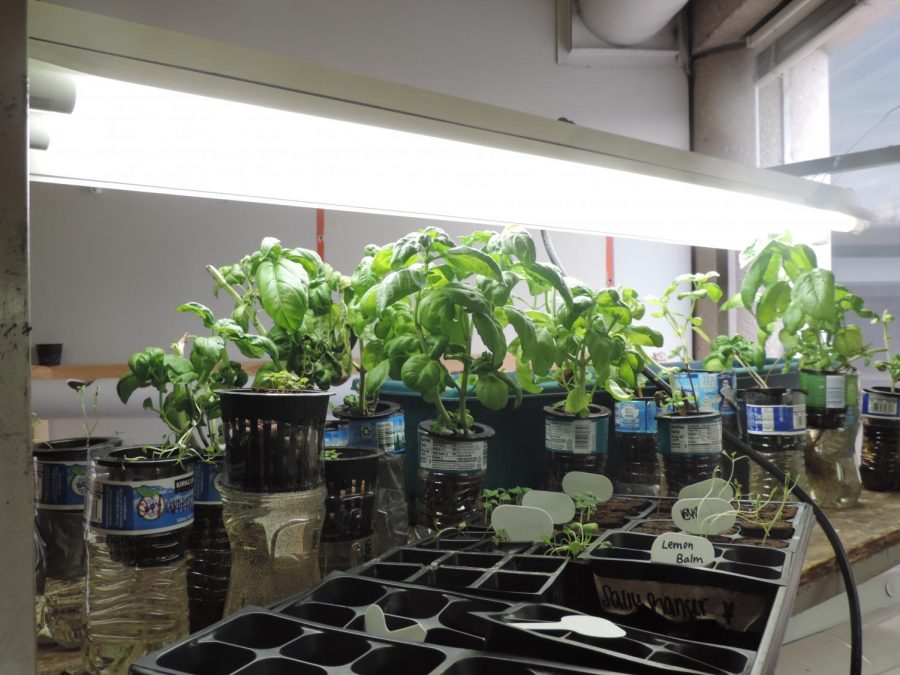 As new forms of technologies and sciences become more prominent in agriculture, students and teachers more interested in new ways to grow, maintain and study plant growth systems. At North, a few students along with math teacher Wendy Freebersyser are working on an independent study on different plant growth systems using hydroponic gardening. 
"Our job on the hydroponic agriculture farm is that we take care of the plants by transferring them to different bottles. We also plant new seeds so new plants to grow," said junior Sabrina Wolfman, who takes care of the plants during 5th block at school along with other students working on the project.
Hydroponic gardening is a way of growing plants without growing them in soil. Instead, plants are placed in a nutrient solution in a greenhouse or controlled environment. This system uses less water and is better for the environment because it uses fewer or no pesticides and doesn't erode topsoil.
"We usually try to tend the plants about once a week. We take care of them by watering them and making sure they are all growing okay," said Wolfman.
Besides being better for the environment, hydroponic gardening also produces plants faster and year long. Students working on this study are "collecting data and [determining] which plants are healthy," said Freebersyser.
Along with the students at North, students at other Parkway schools are also working on sustainable food production projects. 
"We've been growing the plants with Bellerive Elementary School students and fourth graders to create a sustainability project," said Freebersyser.
The study of these growth systems won't just stay in the classroom. Soon, a greenhouse will open in front of the football field here at North, open for everyone to observe and use. During service day, the hydroponic plants will be moved and planted there.
"We want [the greenhouse] to be a space in which the students can try on their ideas if they're interested in environmental justice or if they're interested in solving the future problems of food, water, resources and all of those things that we hear about," said Freebersyser. 
Wolfman said that the greenhouse will benefit the community around North as well because the plants will serve as a resource for people who may need it. 
"It is important for our school because these plants are going to be installed in the new greenhouse. If a neighbor is walking the track, they can come to the greenhouse and pick a tomato. We can, as the North High community,, be involved in our neighbors and the community around us more," said Wolfman.
Freebersyser said that once rain barrels, solar panels, and wind turbines are added in the greenhouse, the plants will grow faster and more efficiently. When technology is incorporated into the plant systems, it will help future students at North keep this project alive.
"Those are just ways to explore green technology and different agricultural systems that might help for future innovation that will help with the coming decades," said Freebersyser.
"In the future, [the] science teachers and myself will be working together with students and student-based projects that will continue to find ways to explore, learn and grow different systems," said Freebersyer. 
About the Writer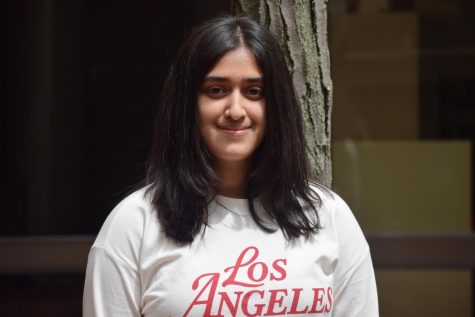 Zainab Khan, Radical Reviewer
My name is Zainab Khan and I'm a sophomore. This is my second year on the Norsestar. This year I have job Radical Reviewer and I look forward to writing...