Parkway Works to Ensure Students Are Taken Care of During Quarantine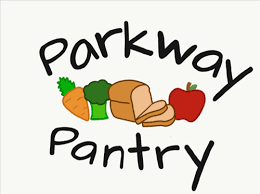 Due to the Covid-19 outbreak, all Parkway schools have decided to finish the school year with eLearning. This has the Parkway community worried for the students and families that are dependent upon school lunches and other daily necessities and wondering what is being done within the community to help these families.
¨I know the district is trying to help families receive food and materials from the Food Pantry and other donations,¨ said senior principal Ben Flunker. ¨The goal is to continuously provide support to all families in need. I am not entirely sure on the schedule of this given the circumstances with the Covid-19 pandemic.¨ 
According to Flunker the district has worked with the technology department, ensuring that all students have all necessary materials to continue online learning from their homes and with the community to help families get the necessary food they need.
¨Right now the district pantry is providing food boxes to over 400 families every three weeks,¨ said Parkway school district social worker Alyssa Herrera. The boxes consist of toiletries, toilet paper, soap, diapers, activity kits for younger children, and anything needed for online learning.
¨The food comes from the St. Louis Foodbank. Some are donated, and some are purchased. We also receive donations from the community—churches, PTOs, schools and individuals.  We have received monetary donations as well as food that have helped us to purchase the food and supplies,¨ said Herrera. ¨Our next distribution will be on May 5.  We do one about every 3 weeks for now. Families sign up, and we confirm with the date. The day of it is a drive up service. They stay in their cars while we load the food boxes into the car for them.¨
The pantry has received over $30,000 in donations during the past few weeks to help with the demand. Students and families who are unable to get the boxes can pick up food and supplies from nine Saint Louis area library branches through operation food search.
In addition to the school district reaching out to families who may need help, students are also going out of their way to help their classmates during this pandemic. Back when students were actually going to school, some girls relied on the Parkway North High Period Fairies led by senior Sydney King. King started the Period Fairies because she realized that she had gotten used to extremely irregular periods. She had gotten tired of not being prepared or having to borrow feminine products from a friend and not having her own.
 ¨I just thought, I wish I´d had a locker at school full of products that I could just go to and I wouldn't have to ask people,¨ said King. ¨Then I realized that this issue is probably not specific to me. A Lot of girls probably deal with this. I might as well make something out of it.¨
To stay anonymous, King restocked the red basket that sat in the largest stall in the library bathroom when the bathroom was completely vacant. On Tuesday, April 14 King went on the Instagram account and revealed herself. ¨Because of school being out for the year I didn't see a reason to be anonymous anymore,¨ said King.
On March 20, only a few days after school was called off due to Covid-19 there was a post made on the pnhperiodfairies account announcing that despite school being cancelled, it is still possible for girls who need feminine products to get them through the fairies. 
¨As far as continuing period fairies from home safely, I have been trying to promote companies that will ship things to houses, like you can go to the library to pick up packages of menstrual products if you need them,¨ said King.  "So far it has been kind of quiet, but the account is always open for people to message and request items. I have a surplus of supplies since school is over. This also goes for summer. I am willing to do anonymous drop off or pick up. I just want to make sure no girl is without things when she needs them.¨
Even though students are unable to benefit from the community while being physically present at school, students and their families can still receive assistance if needed from other students and the entire Parkway community while away.
About the Writer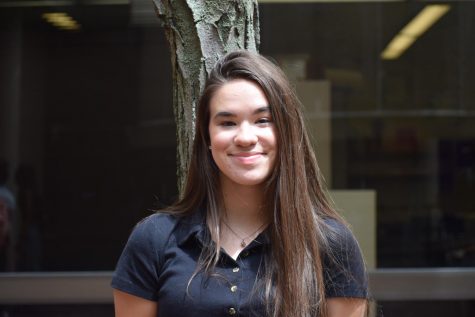 Vivian Richey, Writing Wizard
My name is Vivian Richey and this is my second year in newspaper. I'm interested in writing, makeup, and theater. I'm so excited to help this year.