North Says Goodbye to Seven Staff Members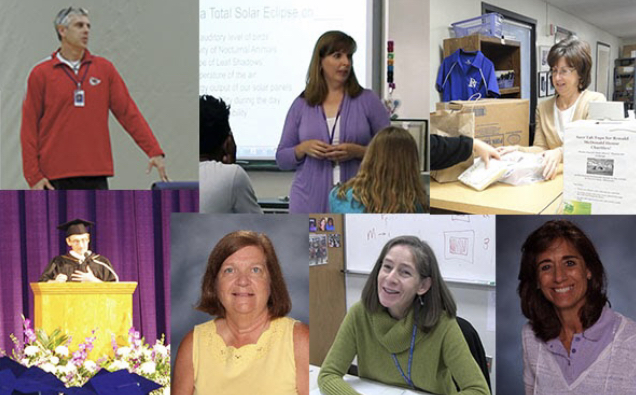 There are seven members of North's staff retiring this year, and their time and service here won't be forgotten. Those retiring include Chris Frankenfield, Paul Arthur, Lorrie Crossett, Karen LaFever, Lynn Elliot, Marlene Zitza, and Donna Dulin. 
These staff members have experienced a lot of memorable moments at this school that have truly impacted their lives
Physical Education teacher Chris Frankenfield is retiring after 29 years at North and has enjoyed the many interactions with students over the years.
"I think the most memorable [moment] is a culmination of many moments. I have had the pleasure of making long lasting relationships with students for the last 29 years here at North.  I've been to countless weddings, first birthday parties of their kids, funerals of parents and many other milestones of my student's lives. Winning State Champions [in volleyball] back to back was great, but the relationships from all my coaching has been the most meaningful," said Frankenfield.
Science teacher Lorrie Crossett has likewise emphasized the importance of relationships with students as well as the lessons the students themselves teach. In addition to teaching in the classroom, she sponsored Envirothon and coached girls junior varsity tennis.
"Of course, I have been impacted by the thousands of interactions with teenagers who have continued to teach and remind me what life is all about. My intention was to give but, in the end, I am the one who has been given many amazing experiences over the years," said Crossett. "I began my teaching journey because I felt compelled to give back to society so I wanted to share my love of life science with others and encourage people of all walks of life to learn about the wonders of life through scientific eyes. I also wanted to share what I have learned about sports with students through coaching, " said Crossett.
Math teacher Dr. Lynn Elliot is grateful for the feeling of making an impact through her teaching. 
"About 10 years ago, I had run into a former student who reminded me how much she struggled with and was frustrated by math, however, loved Entrepreneurial Leadership. She told me how grateful she was to have listened and asked questions regarding the stories of various business experiences that were shared as they taught her valuable life lessons.  It wasn't until college graduation that she realized high school was not a struggle, but a tool to go beyond which was once thought to be her maximum potential.No matter whether in the classroom or taken from the classroom to use in the real world, the joy for me comes when the light bulb goes on and the person shines," said Dr. Elliot.
While the retirees will miss being at North, their absences will also affect students.
"As a senior, I feel bad for the underclassmen because they will not be able to say their goodbyes to their teachers they will never see again. The senior class has already experienced that feeling, and it is sad that other students have to feel the same way," said senior Blake Boatright.
While the staff members will miss North, they are beginning to make future plans."I am not sure what I'm going to do after retirement. I know it will involve science and sharing my love of science with others," said science teacher Dr. Karen LaFever.
About the Writer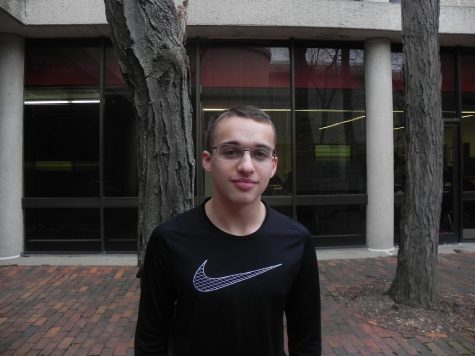 Zach Payeur, Staff Writer
Hi my name is Zach.

I am involved in the Sea Cadets which is like JROTC for the Navy, I am also a certified scuba diver, and I've taken a lot of computer...