Quarantine, Social Distancing Impacts Mental Health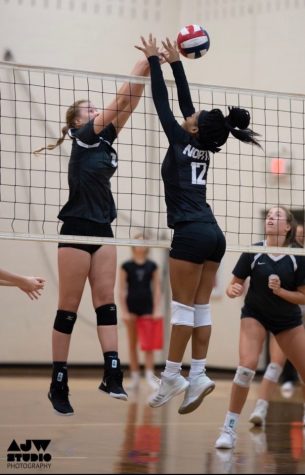 Mental health is a big part of people's everyday lives and recently, with the mandatory stay at home orders and social distancing due to COVID, it seems harder than ever to manage. Quarantine has been proven to cause symptoms of PTSD (Post Traumatic Stress Disorder) and  depression. One of the best ways to combat these feelings is to talk about them and know what to do about them.
"Managing mental health over quarantine was kinda hard. Being inside 24/7 with my family and [not being able to see my] friends [made me] feel like I was alone the whole time," said junior Lillian Williams.
Now that school has just started and everything is online until further notice, it makes it harder to stay in contact with friends. For some people, online school can be a break from stress, but for others, it takes away the healthy, social aspects that school provides.
"I like doing the school work online, but I miss the social part of being in school. It's not the same online," said junior Gabrielle Bowring, who has struggled with depression.
 Mental health is hard to manage regularly and the changes in school for students and teachers are putting extra strain on them mentally. Especially since the last time many students and staff saw each other physically, was right before spring break, and was only estimated to last two weeks.
"I wish I would have known that March 13 was going to be the last time I would be able to see them for a while. If I would have known, I would have done a few things differently that day," said Social and Emotional Interventionist Dondee Ganev, who has been grieving over quarantine because it was like she separated from her family. 
Although it is tough, there are still ways to maintain mental health during the pandemic. One of the recommendations the Centers for Disease Control and Prevention (CDC) gives to maintain a positive mental health is to "try to eat healthy, well-balanced meals, exercise regularly and get plenty of sleep."
"I have been hanging out with friends, while social distancing, to playing volleyball, and I've just been trying to see the positive in everything," said Williams, who has been playing volleyball in order to maintain her mental health. Williams plays on the varsity team, and she also plays club volleyball.
The CDC also recommends staying connected to people and reaching out for professional help when needed.
 "The advice that I have for students and teachers to manage their own mental health is if you are in need of anything, please reach out for help. Quite a few of my students from last year didn't like asking for help. They looked at asking for help as a weakness, and I have always explained to them that asking for help is the biggest strength anyone could ever have," said Ganev.
Times are tough and there is no reason why you should have to go through it alone. Stay connected, take care of yourself, and talk to counselors or professionals when needed: 
National Suicide Prevention Lifeline 1-800-273-TALK (8255)
National Helpline 1-800-662-HELP (4357)
Substance Abuse and Mental Health Services Administration 1-800-985-5990
St. Louis Youth Connection Helpline (314) 819-8802 or 
Toll Free 1 (844) 985-8282
About the Writer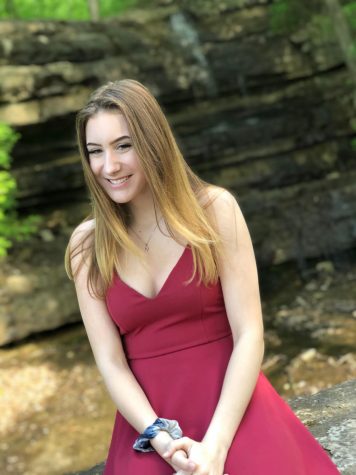 Sara Hendry, Social Media Mogul
Hi, I'm Sara Hendry and this is my first year in newspaper. I really enjoy working out and playing volleyball. Volleyball is mostly my life but I also...