Nudo House, Authentic Japanese and Asian Cuisine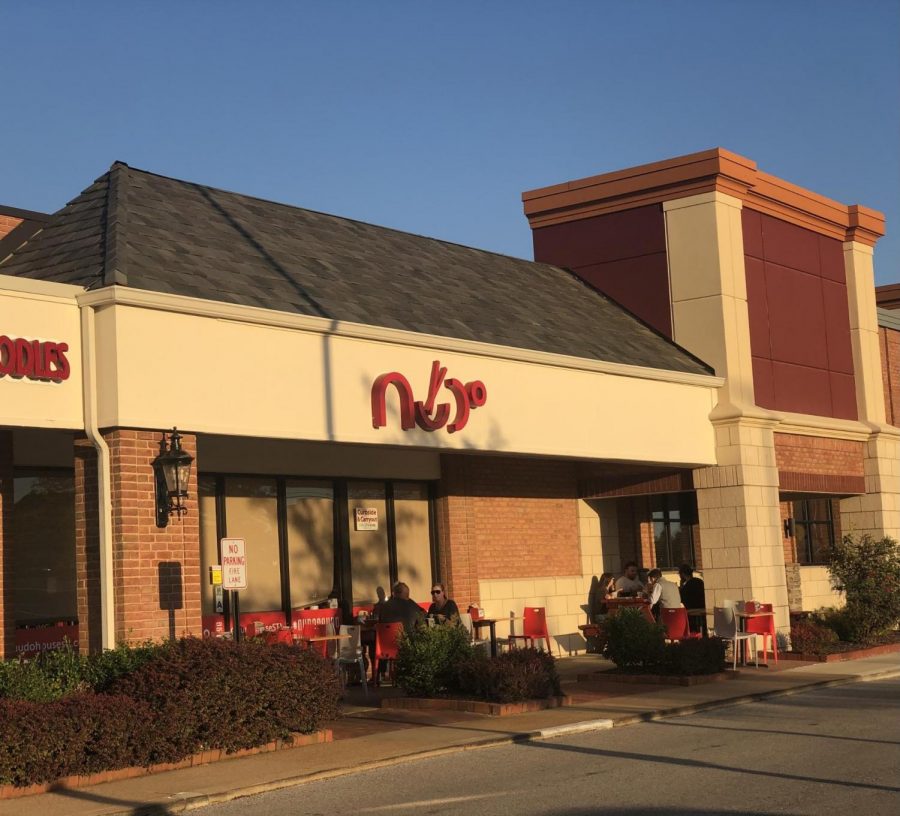 For the past several months, people in St. Louis have not been eating out as much as they usually do. Many people are cooking at home more and restaurants have been suffering. To break the monotony of eating at home, Nudo House, a Japanese restaurant at 11423 Olive Blvd, is a great alternative. Nudo House is popular for its authentic pho, ramen and noodle dishes, which most people don't make at home. 
Nudo House offers carry out, curbside pickup, and dine in. When you walk into the restaurant, the first thing you will notice is the aromatic smell of fresh noodles, spices and vegetables. You'll see that it is a small and casual restaurant, but is still comforting with an appealing interior. 
The restaurant's main color scheme consists of bright reds and whites, with coordinating chairs, wood finishes and studio lights hanging on the ceiling. There is enough room for social distancing as well and the staff makes sure distance is maintained between the customers. If you aren't yet comfortable going inside public buildings, there is an outside eating area in front of the store that is nice as well. 
The area in which you order your food is right in front of the entrance, and the menu is projected on a huge red screen that is hard to miss, making carryout quick and easy. 
There are several options of food to choose from, such as their popular ramen bowls, pho, stir fry noodles, sandwiches and more. They even included appetizers that are popular in Asian countries, such as kimchi. This is a nice break for your palate instead of the usual home cooked meals.
Each ramen bowl or noodle dish you order includes sides and vegetables such as green onions, eggs, sesame seeds and bean sprouts. The bowls are plated like art with the sides decorated around the noodles in the bowl to give it an aesthetic look.
The menu also has gluten free and vegan options, and you could easily customize any meal off the menu to fit your dietary needs. The workers were very helpful and mindful of food restrictions. Some of the dishes can be a bit spicy, so be aware of that.
The meal preparation is fast, and the kitchen was at the front of the store, so you could see the chefs preparing the meal in front of you. There are also take out options but you must order ahead of time so that the workers can pack your order in a bag and give it to you.
The food itself was tasty and fresh. The dish I ordered is called the YOLO-Mein, which was lo mein noodles with a sweet garlic sauce, chicken and assorted vegetables. It was very unique and unlike any noodle dish I had ever tasted before.
Aside from the great food, a bonus perk of Nudo is that there were Japanese and Hawaiian sodas imported from those locations.
Nudo House is an astonishing restaurant to go to if you are interested in trying authentic Japanese and Asian food and taking a break from eating at home. After trying the food, I definitely recommend giving it a try. It's a place that has me wanting to go back and eat some more.
About the Writer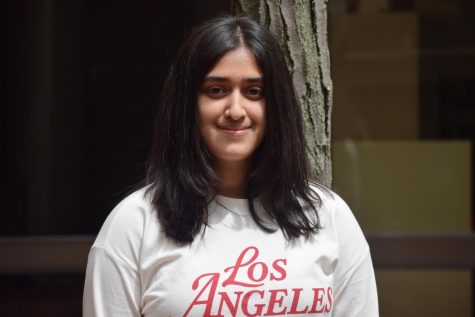 Zainab Khan, Radical Reviewer
My name is Zainab and I'm a junior. I've been a part of the Norsestar staff for three years now. This year, I hope to learn new skills and become a...