Hurricane Delta Reaches United States, Smaller Nations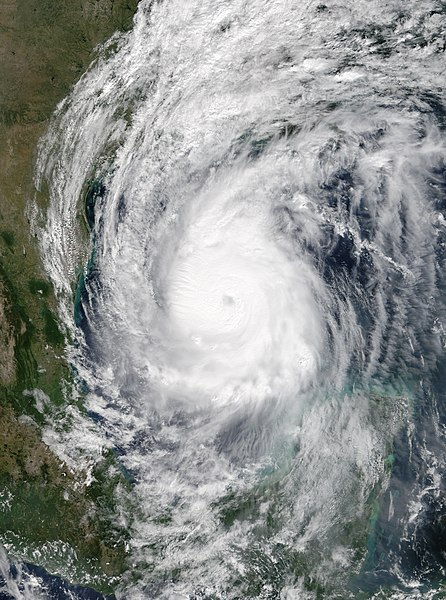 At the beginning of October, Hurricane Delta, a category 2 storm when it hit the United States, left nine dead, thousands without power and many homeless with upwards of $2 billion worth of damage. While this storm by itself was devastating, it is the tenth named storm or hurricane to hit the United States so far this year.
 "There are many people around me that couldn't afford to pay for supplies to prepare for the hurricane including all the other [families] panicking to get food and water," said Florida resident Caden Bruns.
Hurricanes are a natural phenomenon that occur in more temperate regions usually during June 1 to Nov. 30. 
"Hurricanes are caused by warm air in the tropics rising to form a low pressure system.  This low pressure system develops into a series of thunderstorms. Usually these thunderstorms fall apart but on occasion, they become more organized and develop into a tropical storm.  A tropical storm has sustained winds of 39 mph. At this point, the storm is named. If the storm grows and the winds reach 74 mph then it becomes a hurricane," said science teacher Dr. William Bowman. 
In the last few years there's been a spike in hurricanes, as the weather is getting warmer. Currently, 2005 tops the chart with 28 named storms and fifteen hurricanes, but 2020 is closing in with 24 named storms so far and 11 hurricanes with a month of the hurricane season left.
"We have had a record number of named storms this year, so many, in fact, that the Weather Service ran out of names and had to turn to the Greek alphabet. The only other time in history that this has happened was back in 2005. Hurricane season is normally over by Nov. 1; however, in 2005 we were getting hurricanes in December due to how warm the ocean was that year. How long the hurricane season will last this year remains to be seen," said Dr. Bowman.
Some people don't believe climate change is the issue, but others that have been affected by or studied such harsh weather conditions or natural disasters think otherwise.
"Climate change is the cause of the increase in the number of hurricanes. The increase in global temperatures is causing the oceans to heat up, which provides the energy that is needed to fuel tropical storms and hurricanes," said Dr. Bowman. 
Climate change is a global or regional shift in climate patterns that have been increasingly apparent more than ever. This is mostly caused by Fossil fuels being released into the atmosphere. 
Even though hurricanes don't reach Missouri, the North community is still affected and can help out those affected by hurricanes by donating to hurricane relief efforts.