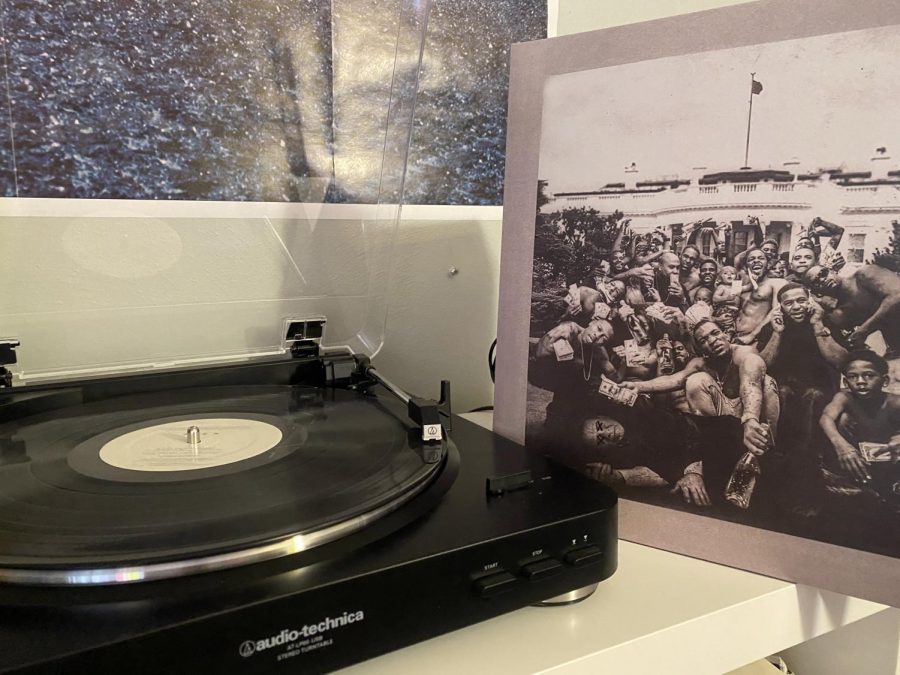 February is nationally known as Black History Month, a celebration of African American culture from music, dance, cinematography and literature. Some of the most iconic pieces of art have come from the African American community and should be recognized not just throughout February, but throughout the year. Here are four pieces of media to watch, read, or listen to to raise awareness.
To Pimp A Butterfly – Kendrick Lamar (Album, 2015)
Widely regarded as one of the greatest rappers of all time, Kendrick Lamar is a master of lyricism. "To Pimp A Butterfly" is one of his most critically acclaimed albums, winning Best Rap Album at the Grammys in 2016.
Unlike his previous album, "good kid m.A.A.d city," which was more narrative-driven, "To Pimp a Butterfly," known as "TPAB," focuses on the struggles of being a black man in America on more of a universal level, not just individual.
Sonically, "TPAB" sounds like a jazz album instrumentally, featuring jazz artists like Robert Glasper on keys, Kamasi Washington on sax and Thundercat on bass just to name a few. Kendrick masterfully combines jazz and hip hop, unlike any hip-hop record that came before it, to make a wonderfully unique sounding album.
What makes this album so genius however is the subject matter. "TPAB" covers and challenges racial norms, toxic nationalism, spirituality, capitalism and mental health. The album is dense with content with each song representing a different chapter of problems in the United States. Notably, the track "Alright" continues to be a Black Lives Matter Movement anthem, despite it now being six years after its release.
For those who are interested in powerful introspection, racial social justice, love top-tier music and don't mind occasional explicit language, this album is a must listen.
Moonlight (Movie, 2016)
Winning Best Picture at the 2017 Oscars, "Moonlight" is a powerful coming of age story. The cinematic masterpiece follows the story of Chiron, a black, gay man and his story. The film focuses on three pivotal points in Chiron's life and addresses not just being a gay man in America but also race and masculinity and what defines being a man.
The cinematography in "Moonlight" is nothing short of stunning; there is not a frame wasted in its 1 hour 51 minute run time. The director, Barry Jenkins does a near-flawless job of making the audience feel the pain and joy of every character.
The performances are incredible as well with a star-studded cast including Trevante Rhodes (Chiron,) Mahershala (Juan) and Naomie Harris (Paula.) There is not a single bad performance in this film, which is impressive considering the wide range of ages presented in it.
Overall, "Moonlight" is a touching and heartbreaking film about love, coming of age and masculinity along with several other sophisticated topics in America. "Moonlight" is rated R for sexuality, drug use, brief violence, and language and is available on Netflix, YouTube (for $3.99) and Amazon Video.
The Black Power Mixtape 1967-1975 (Documentary, 2011)
Schools in the America, when it comes to covering the Civil Rights Movement, a majority of the time really only focus on one civil rights activist: Dr. Martin Luther King Jr. But in order to accurately describe the struggle and triumphs from that era, it's important to see all the faces of the movement.
In 1967, several Swedish filmmakers made a documentary about what was going on in America at the time. The footage was left undiscovered for decades until being found by filmmaker Goran Hugo Olsson who released it to the public in 2011.
This documentary is meant to radicalize the viewer and provide powerful interviews with incredibly influential activists such as Angela Davis, Stokely Carmicheal and Bobby Seale.
Exploring the growing Black Power Movement through the unique perspective of the Swedish, this documentary will inspire you and possibly move you to tears. "The Black Power Mixtape" is available for free on YouTube.
The Cooking Gene – Micheal W. Twitty (Novel, 2017)
When slaves were brought over to the United States, one of the many pieces of culture lost was the culinary culture in Africa. Culinary and cultural historian, Micheal W. Twitty, went on a journey to the deep south in order to reclaim the culture that was stolen from black people in America.
"The Cooking Gene" isn't a cookbook as it doesn't give the reader in-depth recipes: rather it tells a story through cooking. Throughout the book, Twitty recalls memories of childhood, and addresses issues of race, identity, faith and growing up as a black man in the South.
Twitty writes masterfully. He is poetic in how he describes the process of how he makes food. His storytelling is masterful and takes the audience to another world and time in history. His writing is moving and highly recommended for those fascinated with southern culture, culinary arts and discovering one's roots.