Baby Keem's "The Melodic Blue", A True Show of Versatility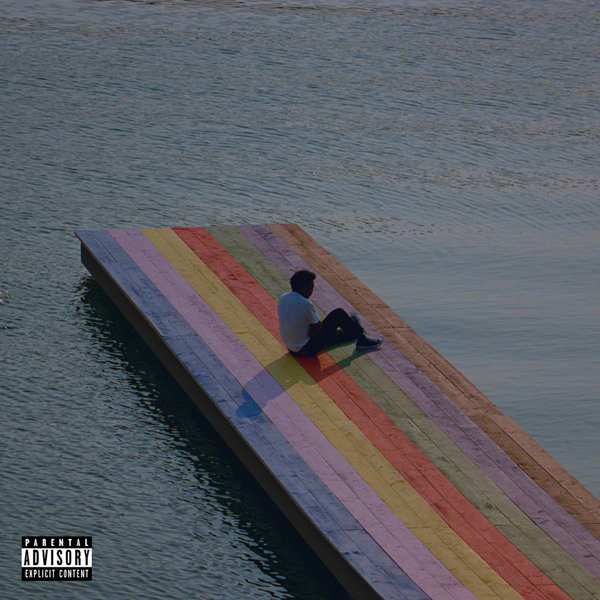 On Friday, Sept. 10, up and coming rapper, Baby Keem, released his anticipated debut album "The Melodic Blue" after his two well-received singles "family ties" with Kendrick Lamar and "durag activity" with Travis Scott, earlier this year.
"The Melodic Blue", consisting of 16 tracks, was released under Columbia Records and went on to sell between 50,000 and 55,000 units with 2,000 – 4,000 pure sales. While there's no direct theme to the album, Keem uses the album to be experimental and stray away from the core roots of hip-hop and rap. This experiment works well on some tracks but not others as Keem opts for a melodic tone mixed with classical instruments and synths to show off his vast musical interests and talents.
Unlike Keem's pre-2021 singles, Keem doesn't have a specific style or sound but plays around with his voice to keep the same feeling or vibe.This leaves him with more wiggle room and unpredictability on a song. No track on the album is all the same with a couple of tracks featuring complete beat changes up to twice in a single track.
Since every track is different, he gives a different taste of his versatility where it shines most. If a listener doesn't like what they are hearing, they don't need to listen too long before Keem switches it up and gives them something new.
Although the album isn't too poet heavy, it is catchy and can still capture some emotion in the rhyming lyrics. His descriptiveness in the stories he tells, often about his life growing up near Los Angeles, are meaningful and striking. Must listen to, essential tracks of the album include: "trademark usa", "scapegoats", "scars", "16" and "family ties" with Kendrick Lamar, Keem's older cousin.
Out of the essential tracks, the biggest standout is "scapegoat" with recurring vocals from serpentwithfeet that describe the motif of the album. The lyrics are an ever changing story that he's relaying to someone from a first person point of view of how he was a young, dumb teenager to the man he is now and the stage he's at in life.
Keem also distributes energy evenly even when another artist is sharing the track with him. He sets up the song to let them share not only his story but his flow and energy as well letting the contributors transform it into something from their own discography or catering to their sound.
The true negatives of "The Melodic Blue"' are that it's too versatile and doesn't stick to a central sound, meaning someone could enjoy one song and not the next because of how it sounds, but with a play time at just a little under one hour, "The Melodic Blue" should be able to retain most people's attention long enough for them to hear something they like.
This album definitely raises the bar for Keem and an expectation to put out either a more impressive project or to match his energy as a freshman artist. I would honestly rate this album a 10/10 and say it is one of the most enjoyable albums and quality albums I've heard in a long time, especially compared to the albums dropped in the last three years.