Parkway North Mock Trial Prepares for New Season
After receiving 9th place in the state last year, the Parkway North Mock Trial team hopes to push themselves and their teams harder to get a better final outcome this year.
To do this, Mock Trial students are trying to recruit more members with the help of posters, as well as existing members talking to their peers and underclassmen about Mock Trial.
"I hope we can show how fun it is and how rewarding it is. I think a lot of people are turned off by the work, but it's super rewarding," said senior Anna Osborn.
Like Osborn, many students the coaches on Mock Trial love the feeling of winning a case and seeing their hard work earn a good score from the judges.
"I enjoy breaking down the cases, seeing student performances, having a plan, then having that plan come off well or having to adjust that plan in the middle and seeing students think on their feet," said Mock Trial coach Scott Nilsen.
However, the coaches will be cracking down on their teams this year to ensure the commitment of students and be able to provide each member of the team more one on one support.
"I hope we will have a good number of dedicated students show up because I think we are going to try to limit our teams a little bit this year," said Mock Trial coach Megan McCorkle.
Mock Trial has two types of cases: criminal and civil. Last year, the case was a civil case about a copyrighted song, which leaves many returning Mock Trial members hoping for a criminal case.
"Last year's case was fun, but I'm just hoping to change it up a little bit this year because if you're a real lawyer, your cases are never going to be the same," said junior Bernie Doray.
Since real lawyers write the case the Mock Trial teams will be arguing, no one knows what it is ahead of time or when exactly it will be published.
Tryouts and practices are held on Tuesdays and Thursdays from 7 p.m to 8 p.m. The first information meeting will be held on Tuesday, Sept. 25, 2018, at 7 p.m.
About the Writer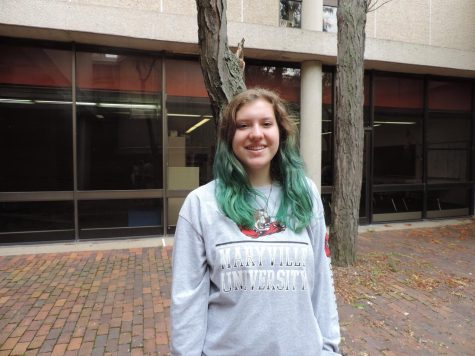 Cassie Schoene, Multi-media Guru





Hi, I'm Cassie Schoene and I'm almost always busy with school, work, hanging out with friends, clubs, newspaper, or theatre. I'm a senior and...