North Hosts Sixth College Night for Underclassmen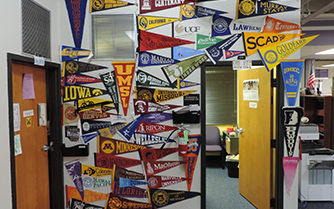 Hang on for a minute...we're trying to find some more stories you might like.
On Oct. 20, Parkway North will hold a college information night in the library for freshmen and sophomores to attend. Starting at 6 p.m., counselors will inform underclassmen about how they can succeed in high school to better prepare themselves for college.
"It's talking about doing well in school, taking challenging classes, getting involved, taking [standardized] tests early and often," said college and transition counselor Christy Wills, who will be hosting the college night. "It's basically like a little seminar."
Counselors will also go over how to get noticed by colleges.  
"I talk through what colleges are looking for," said Wills. "Then, we backward-engineer it and talk about what you can do in high school to get there. It's how to best prepare yourself so that when you get to senior year you have a lot of options specific to whatever your career goals might be."
Parents are encouraged to accompany their students to college night. Parent Nancy Goldberg attended a college night in the past and found it very helpful.
"Applying for colleges is very overwhelming for the student and parents. The college information night provided our family clarity about what to expect going forward," said Goldberg.
Parent Paula Waggener plans to attend college night with her daughter, sophomore Madelynn Waggener. Paula Waggener hopes to learn how best to prepare for the upcoming college search and how best to help guide her daughter.
"It's overwhelming. I'm nervous, and then again I'm excited. I really can't wait for her to see and understand the whole process going forward as far as life after high school," said Paula Waggener.
Madelynn Waggener hopes to learn how to set a good foundation as an underclassman, and what she can do to begin preparing
for college.
"I'm hoping that [college night] will help guide me toward my career path and what I want to do when I get out of high school," said Madelynn Waggener.
College night can also be helpful for students who feel like they are struggling in high school.
"We get to talk about 'Ok, you know how you haven't been doing well? Well, here's how you can turn it around, and here's why [it's important]," said Wills. "We talk about the reasoning for why you'd want to do these things and that includes not just getting admitted to college, but [getting] money [for college]."
It can be difficult to feel fully prepared for the college application process, but the upcoming college night serves as a way for both students and parents to gain valuable information about the whole process.
About the Writer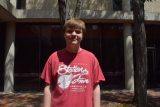 Tanner Boyd, Writing Wizard




My name is Tanner Boyd, and I am currently a Writing Wizard for the Norsestar paper. I joined the staff last year as a Junior, and have enjoyed...