PNH Hosts Annual Blood Drive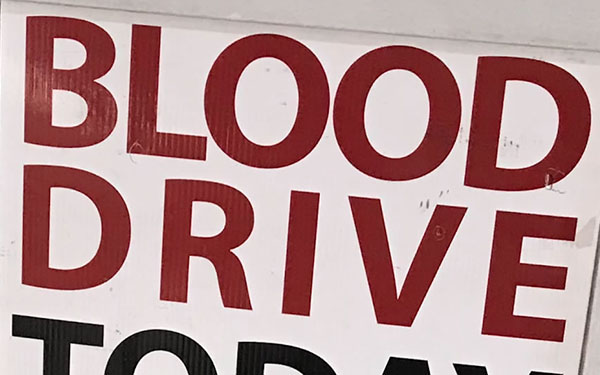 On Oct. 30 2018, the Mississippi Valley Regional Blood Center (MVRBC) came to Parkway North High for their annual blood drive. Faculty and students 16 and older had the option to participate in the blood drive by donating blood.
"Blood expires! Or it gets used up, so there's a constant need for blood in the community.  Two blood drives a year allows us to help meet that need better," said history teacher Scott Nilsen.
The MVRBC is an exclusive provider of blood products and services to 88 hospitals in Illinois, Iowa, Missouri, and Wisconsin.
This year, the blood drive collected 60 units of blood which, according to Nilsen, can "save up 150 lives."
Last year's Fall Blood Drive collected 75 units, which saved 187 patients lives. Even though this Fall Drive numbers were down, they were still able to save a large number of people's lives and were up from 37 units from the spring blood drive.
"Donation numbers were even higher in the years before that, though that was more of a function of having a greater population in the school," said Nilsen.
The blood drive is an easy way for hospitals to receive the necessary amounts of blood for hospitals. In addition to collecting blood for patients in need, the blood drive allows students to get involved and give back to their community.
"It was my first time donating blood. I wanted to donate because I knew it would help other people who are in need of blood and even save someone's life," sophomore Siena Berman said.
In order to donate at the blood drive at school a donor has to be at least 17; however, 16-year-olds can donate if they get parent permission. Donors also have to weigh at least 110 pounds and be in good health.
Donors should prepare to give blood by making sure they have enough to eat and drink beforehand.
"As long as you eat a good breakfast and stay hydrated, you'll almost certainly be fine and there will be plenty of people there to help take care of you," said Nilsen.
Blood donors were rewarded with a t-shirt and snacks.
Students who missed out on this blood drive this semester will have a second chance to donate at the annual spring blood drive. Students may contact Nilsen for information.