Sophomore Lorenzo Prila Wins North PoetrySlam, Becomes North's Poet Laureate
Hang on for a minute...we're trying to find some more stories you might like.
On Friday Nov. 9,  sophomore Lorenzo Prila, a member of the Savage Stanzas poetry club, won the Parkway North PoetrySlam during academic lab making him the 2018 Parkway North Poet Laureate.
"Winning was really motivating. It told me that I am doing the right thing right now, and that I am on track to doing really good things in the future," said Prila.
The PoetrySlam was hosted by the Savage Stanzas poetry club and was open to all North students. Students who signed up were given the opportunity to present their poems in front of a live audience.
"[Each student] brought whatever poem they wanted to do. During poetry club we give prompts, but at the slam you can just present whatever. You're speaking your truth," said Melissa Lynn Pomerantz, Savage Stanzas poetry club sponsor.
Approximately 175 students came in to watch students "spit" their poems. Thirteen North students competed.
"When you present a poem it's called spitting," said Pomerantz.
While Prila has only been writing and competing for two years, he was able to write and deliver his poem in front of a crowd, despite length and complexity.
"He was off book, which is really amazing because he wrote that poem this year, and it's a very complicated poem that has a lot of wordplay," said Pomerantz.
In addition to good writing skills, Prila is able to spit his poems easily, allowing himself to engage with the audience.
"On stage, I don't know why, but I'm really good at [presenting]. I can feel the adrenaline, but I personally don't feel like I'm going to mess up. I still feel the shakiness though, but everyone has that," said Prila.
While Prila has many talents that give him an advantage on the stage, he faces challenges in the creative process, which every competitor must conquer in order to be successful.
"[The most challenging part of writing poetry] is staying creative. Ultimately, everything is good word choice, but substance is the hardest part. You can write a poem with beautiful language, but if it doesn't mean anything then nobody's going to care. If it doesn't sound cool then nobody's going to care. If it doesn't have a lesson that everybody can relate to nobody's going to care," said Prila.
Attending the SavageStanza meetings helped with the creative process since members are given a prompt to write about at each meeting and then practice "spitting" the poem.
"[Once] I was given a prompt in one of the meetings and it was 'have you ever had a dark age?'," said Prila.
Sometimes, this means tapping into the audience or a side of them they have not tapped into before.
"[For Lorenzo's poem, he] created a persona that is not like him," said Pomerantz.
"It's spoken work. You don't have time to analyze it. You have to perform it, and [the audience has] to understand it," said Prila.
Besides listening to fellow students spit poetry, students who attended the Slam also listened to MK Stallings, organizer of youth poetry scene in STL UrbArts, MC and a DJ Stallings brought with him.
"It was really nice because MK Stallings came and [controlled the microphone]. He brought a DJ too, so [that] made it kinda fun. It was nice to hear some beats in the middle of the day because it really doesn't seem like it belongs [at North], " said Pomerantz.
This is not the end for Prila and other members of the Savage Stanzas Club. Club members will compete with other schools on Sundays from 4 p.m. to 6 p.m. at UrbArts
"This is our competition season. We compete on Sundays against other schools. [It's] right next to Crown Candy, so if anyone wants to come hear some great poetry and get some ice cream afterwards, [they should]" said Pomerantz.
About the Contributors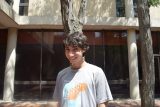 Aiden Petrofsky, Side Dish Czar
Hey, my name is Aiden, and this is my second semester as a staff member for the Norsestar newspaper. I am really excited to interact with the other staff...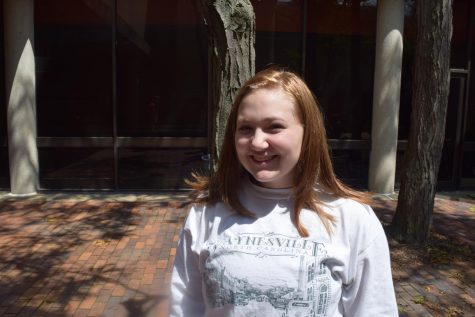 Mercedes Nesbit, Editor-in-Chief
Hi, I am Mercedes and I have been on the Norsestar newspaper for three years. I am currently the Editor-in-Chief, and I have enjoyed working with the...