Students, Staff Dance Through Night At Prom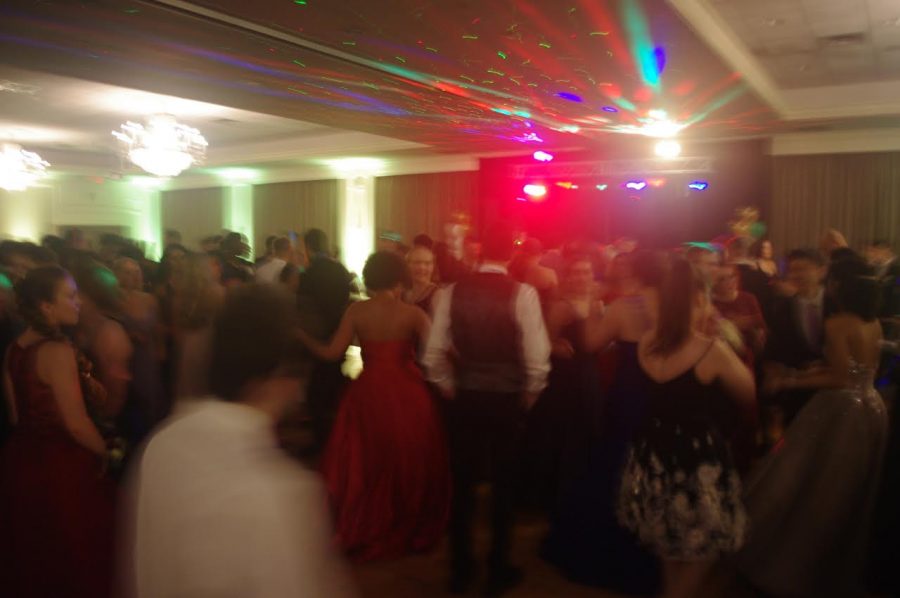 Tanner Boyd, Writing Wizard
May 7, 2019
On Saturday May 4, 327 students, as well as multiple teachers and staff members acting as supervisors, attended prom held at the Sheraton Westport Chalet Hotel
"This breaks down to, approximately, 60% seniors and 40% juniors," said librarian Brigid Dolan, who is a member of North's Prom Committee.
Senior Mikaela Weston went to prom with a group of friends and had more fun than she expected.
"I personally think prom went a lot better than I originally thought it would be," said Weston. "I was under the impression that I would feel alone and left out, sometimes I did, but overall I felt a connection with the people I partied with."
Prom was scheduled to run between 7 p.m. and 11 p.m. and was a closed venue. Essentially, students could leave early if they wanted to but were not permitted to re-enter if they did.
"I don't think prom should have been a closed venue," said Weston. "Things were a little boring with us all crammed in there, and so many people were huddled at the ballroom entrance."
Weston would have liked to see additional features at Prom to entertain students.
"There should have been something like a pool table or a poker table for us to play. so we could have something to do other than dance," said Weston.
Students who attended prom were treated to dinner, a complementary photo, as well as a DJ that provided music to dance too.
"I think kids had a lot of fun at prom. The DJ played good music for them to dance to, and the food was tasty. I think they especially liked that there were two desserts," said Dolan.
On Dec. 3 of last year, the Prom Committee, composed of juniors, sent out a survey to students asking them to choose what they wanted as the theme for prom. The winning choice was "Enchanted Garden" which promised with lanterns, gold trio glasses, and branches in tall vases with string lights. Senior Alex Solomon feels that the theme wasn't represented very well due to a lack of decorations.
"If I didn't know the theme beforehand I would think there wasn't one at all," said Solomon.
However, the sparse theme didn't stop her from having a good time with her friends.
"It was mostly fun because I had a lot of friends there," said Solomon.