Librarians Clear Confusion about New Library Policies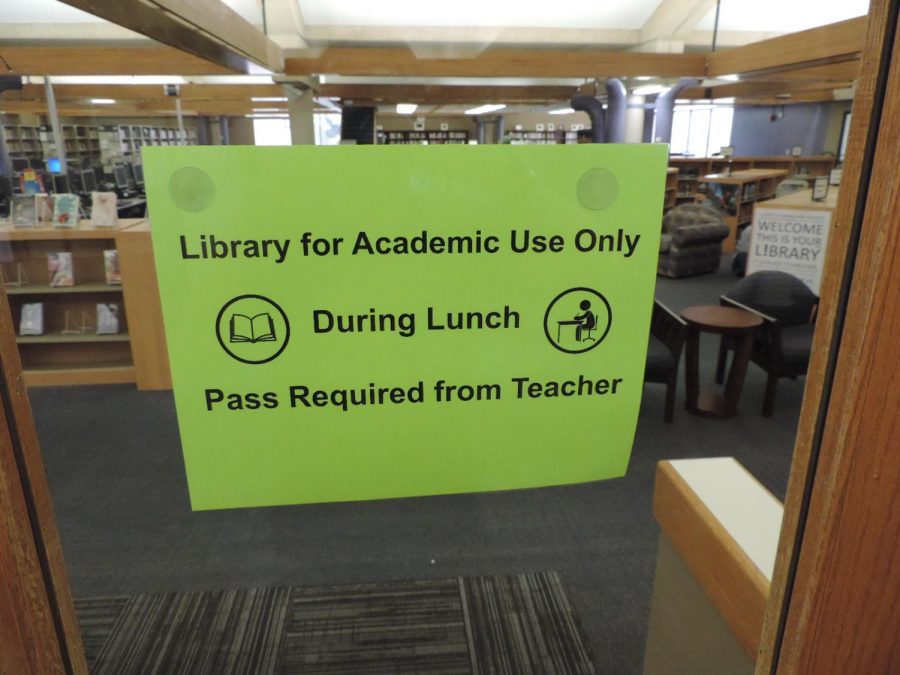 Last year, the library was open from 7:15 a.m. until 3:30 p.m.every day. During this time, students could use the library to study and work on projects. However, some students began to take advantage of this privilege, causing a change to the library's policy.
Many students had begun to use the library as a social space to hang out with friends, instead of following through with its intended purpose: a place for study time with resources.The new policies have been put into place to promote academics in the library. 
Librarian Eve Diel said, "We received multiple complaints from teachers saying that they could no longer bring their classes in during lunch due to disruptive students, so what we decided to do was go back to our mission statement and ask ourselves; 'What purpose does the library serve?'and that is to be a quiet academic place where work can get done, and we realized that we weren't fulfilling that purpose so we made some changes." 
One change to promote this type of environment is to have the coffee shop relocated to the commons so that the library can be used better by classes during lunch time.
Social studies teacher Andy Rudolph said before the change, he and his peers "would find it very difficult to get work done in there. There was just no way my classes could get work done during lunch."
The new regulations have been put into place to decrease noise and increase productivity in the library. Some students are confused with the details of the new changes.
"I do not fully understand the new system of how the library functions" said senior Ben Dable. 
Dable is concerned with his ability to print schoolwork and worries the new policy will be detrimental to students who don't have printers at home. However, the new library policy still allows for student use of printers and resources as needed. 
"We designed a specific pass for students who need to read or study during lunch because that pass can easily tell us the reason that they're here, and not just to hang out"said Diel.
Students who need to check out books or print materials for classes are welcome to use the library during lunch or any time from 7:15 a.m. until 2:45 p.m. every day. If a student needs to use the library for other academic purposes during the day, they may do so with a pass from a teacher.
Besides the changes to library use during school hours, library use after school has also changed.
Beginning this year, the library will be open until 3:30 p.m. on Monday and Wednesday only. Students who would like to stay until 3:30 p.m. for academic purposes must also have a pass from a teacher."If students need to stay after on a day when we are only open until 2:45 p.m., they can talk to me and work something out…same thing with coming in during lunch. The only thing is that they'll have to have an academic reason for using the library, not just to hang out," said Diel. 
About the Writer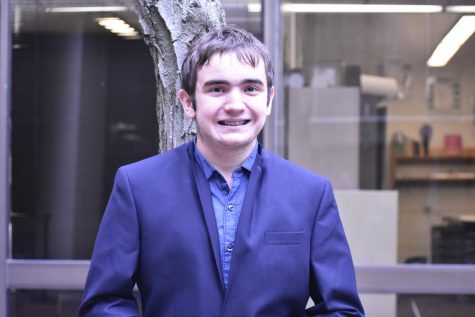 Nick Bowman, Multimedia Guru




Hi, my name is Nicholas Bowman but I go by Nick (or Nicc depending on who you ask) I am a Multimedia Guru for Norsestar. I am very excited about...