PNH Band Ends Season Second in Division Preliminaries at Mizzou Competition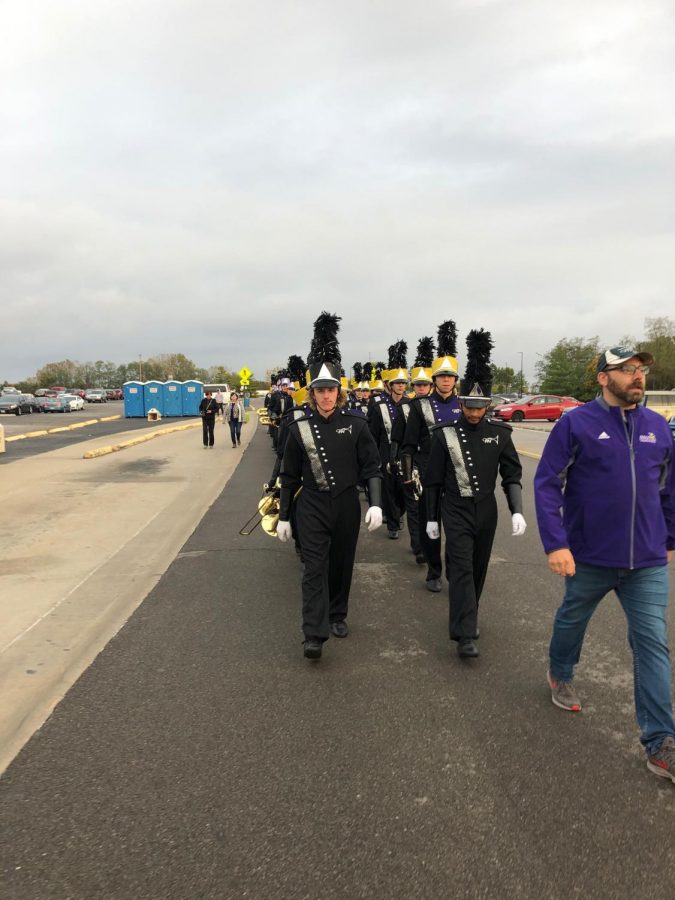 On Saturday, Oct. 19, PNH band placed second in their division in preliminaries, qualifying them for finals in their last competition at Mizzou. The band season concluded with two qualifications for finals, more than they have received in the past few years.
"In this particular competition, there were 18 bands total (about 8 or 9 bands in our division), but only 8 out of the 18 get to make finals. I think they take the 1st and 2nd place winners from each division, plus the next highest scores," said senior and trombone player Mary Decker, who plays the trombone.
After leaving North at 6 a.m., band students traveled by bus to Columbia and waited for their chance to perform.
"We performed at 10 [a.m.]. It was sunny and cool in the morning, but there was some misty drizzle in the afternoon," said band parent and English teacher Debbie Banashek-Twist who attended the event to watch her son perform and see the other bands.
In this particular competition, there were two divisions. PNH was placed in division 1.The divisions are determined by the size of each band. Preliminary performances are the performances that decide the final competitors.
This isn't the first time they qualified for finals this season. Students also competed at Potosi, and placed first in their division and third at finals. Students earned an "outstanding" rating in each section: visuals, music, auxiliary, and percussion. However, they did not win in finals.
"We got 8th place in finals but I'm not upset at all about it because we were going up against some of the best bands in the state! It was a really tough competition and I'm so proud we even made it into finals," said senior and trombone player Mary Decker, who plays the trombone in band.
However, the competition at Mizzou was much more challenging and students were not expecting to qualify for finals again.
Their performance was titled "Joy" and
"This competition was different. It was a much tougher competition with really great bands that compete more regionally. [Our] score actually qualified us to perform in finals which was something that was unexpected. This was our last competition for the 2019 season. We haven't made a finals performance in a few years, and we actually had two finals performances this year which is a huge step for the program," said band director Andrew Larose.
The 2019 season was also the first season without the former band director Mark Linn. Joel Fischer was recently hired to help direct the band.
"I am really proud of the students for taking our band to the next level. It was a new season and we had a lot of new staff members. Mr. Fischer was a new staff member that was hired and they've welcomed him to the band family. Mr. Linn and I worked for the last 15 years together and he retired," said band director Andrew Larose.
Although the season is over, students look forward to next year's season.
"I look forward to gaining new members and helping others find that home away from home that we have in band," said color guard member and junior Alex Smothers.
About the Writer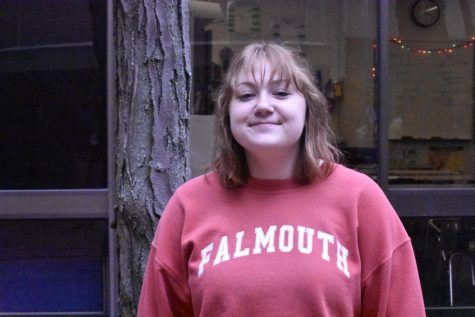 Mercedes Nesbit, Editor-in-Chief
Hi, I am Mercedes and I this is my fourth year as a Norsestar staff member years. I am currently the Editor-in-Chief, and I have enjoyed working with the...