Meet sophomore Ilori Tankpinou
Hang on for a minute...we're trying to find some more stories you might like.
Q: How old were you when you first started drawing and dancing?
A: "I started dancing when I was in first grade, I was six years old, and then [for] drawing I've been doing that since I was [in] preschool, so like maybe when I was three years old [that's when] I started."
Q: What do you specifically draw and dance?
A: "Well for dance, I did jazz, tap, and ballet for six years, and then I stopped. For drawing, I balance between realism and surrealism. I like to draw people and fashion stuff. And then with dancing, since I don't do it anymore at school, I just dance for fun. I dance to hip hop or whatever."
Q: What caused you to stop dancing?
A: "Honestly it was because of my dad's job. To pay for costumes and ballet shoes and all that stuff is kind of expensive. So at some point, we had to stop."
Q: What inspires you to keep on drawing?
A: "I keep on drawing because it's just a part of who I am… it's just one of the passions and it makes me happy. I guess it expresses myself through it."
Q: You specifically draw women and makeup, is that one of your passions?
A: "I really like fashion so that's why I draw it so much. But I've also been trying to get into drawing men as well because that's something that I'm not really good at. I like to challenge myself."
Q: Has drawing or dancing impacted you in any way? Negatively or positively?
A: "Well dancing, my parents always complained that I dance too much like I'll be dancing in the kitchen and everywhere basically. And then with drawing, I don't think it's really negatively affected me in any way. I mean sometimes when I draw I tend to draw when I'm alone. So I guess sometimes it can make me get away from people."
About the Writer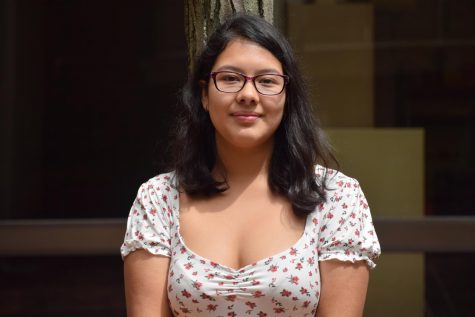 Diana Baeza, Profile Perfectionist




Hi my name is Diana Baeza, this is my first year in newspaper. I'm a sophomore and I'm excited to be part of newspaper staff.