Seniors Miss Out on Milestone Events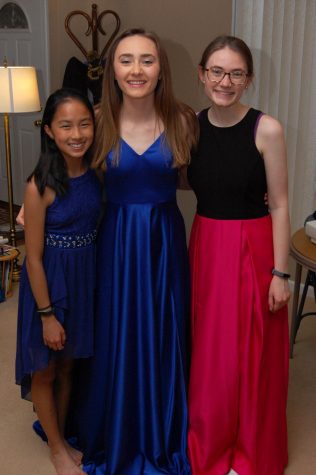 Usually at this time of the year, seniors across the United States would be preparing to gather with family to celebrate their achievements, meet with friends to say goodbye, leave school one last time, and walk across the stage at graduation. However, due to the coronavirus,  Parkway North high school seniors, along with high school seniors around the world, are missing out on evenings and experiences they have been looking forward to all year.
On March 28, Parkway North seniors were informed that honors night and the senior picnic had been cancelled and that prom was postponed. 
"I am the saddest about us not getting our senior picnic. It seems so little yet so special. Just being able to celebrate with your friends and people in your grade that you have almost made it out of high school. It's just heartbreaking to not have," said senior Quinn Coulter.
A little under a month after, April 23,the senior class learned that prom, senior walk, and the senior farewell had all been canceled. 
"I'm very upset and angry about prom because my friends and I love dancing, being crazy together, and just having fun. You don't get too many dances in your life and everyone always looks forward to their senior prom, and it was just taken away from us," said senior Alfonso Struckhoff.
In addition, the senior class also learned that graduation is rescheduled for July 27 and the honors event is going to be online. 
"To me that doesn't really feel the same, like I don't even want to really go to graduation if it will be that late because we will already be three months out of school and then all of a sudden we will be pulled back and have to leave everyone again. It just seems like you are opening a wound up. I'd rather keep mine closed," said senior Ben Dable.
Even though these events are not being held in the traditional sense, Parkway students and the community are developing ways to celebrate seniors and try to give seniors a sense of closure.
"We, me and my staff, are working very hard to make every senior event still happen because we know just how special these events are for our senior students. I truthfully believe, and know, that I will see all my seniors again," said senior assistant principal Ben Flunker, the principal of the senior class. 
"I believe [graduation in July] will be better than nothing. I'm happy we get to at least say goodbye to some of our teachers and peers. It will be nice to finally lay high school to rest in that kind of way," said Dable.
Parents are posting yard signs, having virtual parties and having parades to celebrate, and local and international shows and celebrities are helping out. Shows like Today in St. Louis are asking people to send in senior photos so they can show them on the air and give shoutouts to those seniors. Actor John Krasinski hosted a nationwide virtual prom on April 23 including performances by Rainn Wilson, Billie Eilish and The Jonas Brothers.
"My family and I all dressed up and we FaceTimed my future roommate and her family. We also FaceTimed another family. All three of our families dressed up and danced. It was super fun. Regular prom is more fun because you are with all of your friends, but this was as fun as it could be during these times,"  said senior Hannah Schaff. 
Even though these events are being created with the best intentions, they can't replace the events and unforgettable nights that normal seniors would've experienced.
About the Writer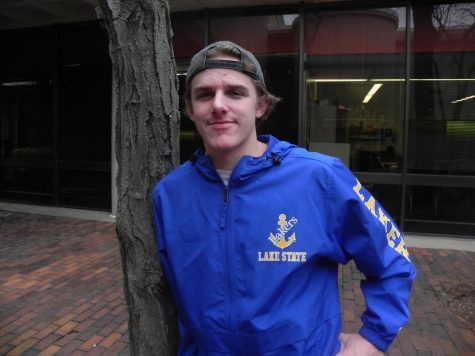 Logan Boatright, Staff Writer
My name is Logan Boatright. I play hockey for Priory, and water polo for Parkway North. I am the Drum Major for the Parkway North Marching Band. Also,...