Seniors Discuss Their Favorite Fashion Trends
¨I think fashion trends start conversations amongst people. They get to voice their own opinion on things, whether they like a specific trend or not,¨ said senior Carlsan Fajardo. 
Throughout their lives, seniors have seen every fashion trend from gladiator sandals to crop tops to cargo pants to denim jackets. While not everyone follows the latest fashion craze, some seniors admit to liking a trend or two.
¨When I was younger, I was a big fan of tracksuits because of the uniformity and comfort. My favorite trend going around right now is probably a mix of eboy style and streetwear,¨ said Fajardo.
¨As a kid I wore a lot of short sleeve polo shirts. At one point, I wore Heelys,¨ said senior Myles Tolliver.
Both tracksuits and polos were popular in the 1980s but became trendy again in the 2000s when many seniors were younger.
As seniors grew up, they began to develop a liking for other trends.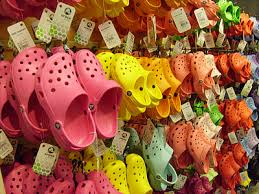 ¨Sweatpants and Crocs are my favorite trend since I've started high school. It's comfortable and easy to follow,¨ said senior Adam Orr.
Crocs became popular in 2007 and continued to be popular throughout the years. They are known for their comfort.
Another craze that also became popular years ago but had a recent resurgence is the Scunci.
¨I love scrunchies and how they can be worn in your wrist or in your hair. I´m glad they came back in style this year,¨ said senior Natalie Kallen.
Vans are the second most popular show among teens today. However, in the 1980s, Vans were just as popular among teenagers proving that fashion transcends ages and boundaries.
¨Clothing trends bring us together by allowing us to break barriers, you can compliment someone based on what they're wearing even if they're a stranger,¨ said Tolliver, whose favorite clothing trend is vans shoes. ¨They can either be simple or have a variety of designs and colors. No matter the type, they always seem to add more style to outfits. I wear them a lot when wearing a casual outfit to school or nights out with friends.¨
Even though many fashion trends can be traced back to another time, the new and different patterns allow a new generation to express themselves as individuals.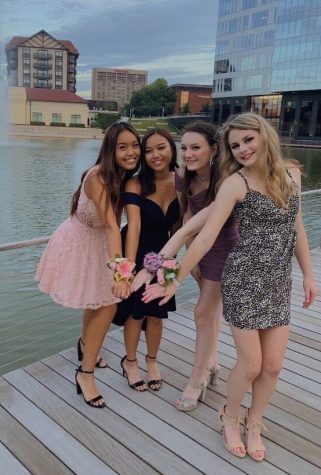 ¨Fashion is an invitation for people to express themselves in whatever style they want; some people get it and some people don´t,¨ said Fajardo.
"Cheetah print is a trend that would be specific to me. I had a cheetah print backpack, cheetah print scrunchies, and I even wore a cheetah print homecoming dress," said Kallens.
Besides being influenced by trends, fashion is also influenced by others.
¨I think seeing someone wear something that makes you happy enough to go out and wear it too is a good way to make friends, brings a sense of comradery and common interest," said senior Vanessa Lawrie.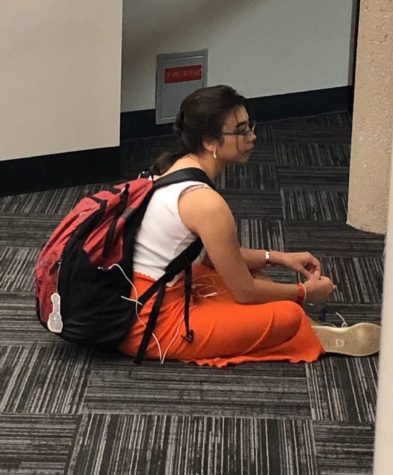 Then there are people who make their own fashion statements and trends.
¨I've always liked to vandalize my own stuff. I have this red backpack that I've been drawing on since freshman year, and I've even gotten my friends to put down their signature smiley face signature on it,¨ said Lawrie.
¨At the end of the day, it´ll start an open topic for people to take part in,¨ said Fajardo, whose favorite clothing items are dangle earrings, short sleeve button downs and crew neck sweaters.
About the Writer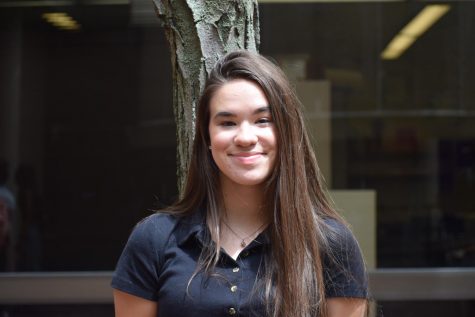 Vivian Richey, Writing Wizard
My name is Vivian Richey and this is my second year in newspaper. I'm interested in writing, makeup, and theater. I'm so excited to help this year.