Bruno Mars, Silk Sonic Delivers New Single After A Two Year Hiatus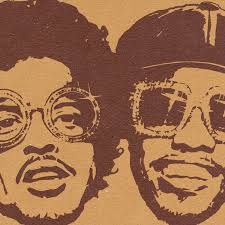 On March 14, Silk Sonic, a new group comprised of Bruno Mars and Anderson .Paak, made their television debut on the Grammys. It has been two years since Bruno Mars delivered new music to his fans. His last album, "24K Magic", was released in 2016. The last time we've heard new material from the singer, songwriter was his 2019 recording; "Blow" featuring Ed Sheeran and Chris Stapleton.
"I personally enjoy anything Bruno Mars records. For such a big artist, he's often overlooked by many from what I have noticed, but when I see him, it is hard to look away," said junior Tali Ucko.
The song Mars and Paak performed , "Leave The Door Open", which dropped on March 5, is a sneak peak at Silk Sonic's new album which is due to come out this year. The new hit is a romantical song with a throwback, sexy vibe and was an instant hit.
The song had the most successful debut out of any of Mars' songs, quickly ranking number four on Billboard's Hot 100. Mars is accustomed to this instant success however; "24K Magic" made its Hot 100 debut at number five and both "Locked Out Of Heaven" and "Just The Way You Are" debuted at number 43.
Mars is known for making hit after hit, almost without fail; he's had four number one hits within his past 10 records. including His album, "Doo Woops and Hooligans" had a rocky start but now has 14 million copies sold world wide, making it a diamond record. Less than 100 albums are able to claim the same.
The Grammy performance seemed like a throwback to 70s R&B with simple, smooth choreography and killer vocals. Even their outfits donned big collars and gold chains. The backdrop was complete black without any pyrotechnics or flashy lights and the dance moves were in-sync and soulful.
Bruno Mars is no stranger to dancing as he's played Mini Elvis since he was a young kid with his dad and other relatives in a circus setting. He headlined the Super Bowl 50 halftime show in 2014 and was featured in the Black Entertainment Music Awards in 2017.
"I love dancing, so an artist like Bruno, who makes music made for dancing, is an inspiration to me. I´m always listening to music and Bruno Mars will pop up more often than not. He always manages to get me moving and dancing in some type of way. I am positive his new album won't be any different," said junior Marquise Mooney.
Although a big time artist, Bruno Mars admits that music itself is still his driving inspiration, not the money or fame. In a CNN interview, Mars said "My goals are – I don't need much. I'm a simple man. I think that success is having fun. And when I'm having fun doing music, I'm happy. If I can make a little money on the side doing it, I'm really happy."
When Bruno Mars was 20-years-old he was dropped from MoTown records, but made a comeback 10 years later. The performer focused purely on songwriting for other artists for a while. He wrote "Forget You" performed by CeeLo Green and "Right Round" performed by Flo Rida. He still writes songs for other artists: recently "Can We Dance" performed by The Vamps which dropped in 2014 but is still climbing the charts.
"[Mars] writes music without a rhyme or reason, but is able to make something out of nothing. He won't try to limit himself for one category. That's why he's so versatile in the pop industry right now,¨ said sophomore Chris Wheat.
Silk Sonic's new album hasn´t been given a specific release date, but fans of Bruno Mars' have high hopes.
About the Writer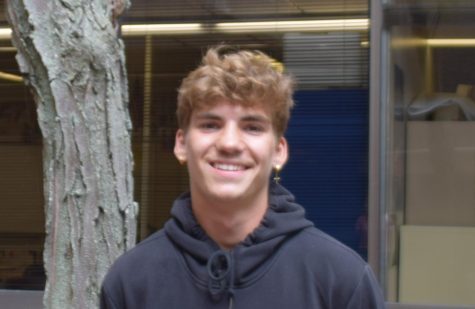 Kenny Sigler, Multimedia Master



Hey, my name is Kenny Sigler and I'm a senior. I'm excited to continue working with the staff for this upcoming year. I enjoy running and playing...