Seniors Choose Alternative Plans After High School
Finding a plan after high school is really stressful especially for seniors. Most plan to go to college but several students chose to go a different route. Seniors Kai Salter and Chloe Collector are two seniors who have very different plans after high school.
Salter plans on being an electrician's apprentice and eventually becoming an electrician instead of going the conventional college route.
"My plan after high school is to get an apprenticeship to become an electrician through the local electrician union in St. Louis, and then in four to six years become a journeyman and start my path on becoming a master electrician," said Salter.
In middle school there are a lot of career path surveys and activities to help students find what their best career would be. Salter took advantage and thinks it helped him find the right career for him.
"There was this domino effect that happened since middle school of my finding more interesting, easier and available careers after high school. I, at first, wanted to be a pilot which turned into aeronautical engineering, which led to mechanical engineering, and then to becoming a plumber and then to here as an electrician," said Salter.
Opting out of college seems like a far-fetched idea for some, but college isn't the only option after high school. There are many more opportunities students don't usually hear about and Salter found one of them.
"Doing the apprenticeship is just the first step to becoming a master electrician and then possibly getting another trade also. After this training, I will be able to go anywhere in the country and be able to be an electrician while also having no school debt, so in my eyes that is a win," said Salter.
Not only is Salter following his dream, other students like Collector are also taking a different path to their future.
"My plan after high school is to take a gap year to work and travel. After that, I hope to move to Louisiana for community college then transfer to LSU [which is] my dream school," said Collector.
Many students' families are concerned about gap years regarding loss of education and time, thus opting out of taking the opportunity of a gap year. However, Collector's family support her decision in waiting to go to college and taking a break.
"My parents are very supportive of my decision and so is the rest of my family. They think it's a good idea to take a break after 13 years of school," said Collector.
Collector hopes to find her passion and try and get a better idea of a career over her gap year.
There are more options rather than college that students don't always consider including joining the military, learning a trade, or exploring life and work options. College is not for everyone and even without it, people can still be successful. Taking an alternative route after high school is a way to take a different look at the world and create different opportunities in life.
About the Writer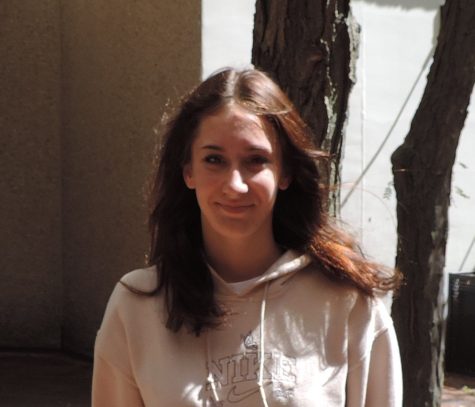 Sara Hendry, Social Media Mogul
My name is Sara, I'm a senior and this is my second year in newspaper. I love playing volleyball and working out. I look forward to continuing my work...