Parkway North Helps Put On Third Annual Special Needs Prom
Hang on for a minute...we're trying to find some more stories you might like.
On Friday, March 1, the third annual Special Needs Prom was held at Hazelwood West High School. The prom was a combined effort between the student councils of three high schools: Parkway North, Pattonville, and Hazelwood West. Between all three schools, about 60 kids attended the dance, but only five attended from Parkway North.
"I know the other sponsors of the student council well, so two years ago we had this idea to do something unique for our students who may not have the opportunity to go to a traditional prom," said sponsor Bob McKitrick, "I think it fills the void for some of these students. [These students] are in a self-contained classroom; the prom gives them an experience towards the end of the year so they can say, 'I went to a prom.'"
The prom consisted of more than just the traditional dance. The Special Needs Prom included various activities that were of interest to the students. A typical prom consists of a formal dance with blaring music and loud noise; however for many special needs students, this atmosphere is not preferred.
Preparation for the prom began on Nov. 1, where a group of about 10 Parkway North student council members were in charge of organizing a craft table for the prom. One of the main art projects consisted of the students decorating their own medals. At the end of the sports and game activities at the Special Needs prom, run by Pattonville, the students were awarded the medals they had created. But no prom is complete without music. Hazelwood West was in charge of hiring a DJ. The budget for the prom was $300.
"The kids were kicking around a soccer ball, eating at the buffet, and most of them were hanging out [on the dance floor] because a lot of [the kids] really do like to dance," said special education teacher Glen Blattman, who accompanied junior Emmanuel Dean to the prom.
Senior Dilon Davis, the STUCO Committee Chair, has been in charge of the Special Needs Prom since his sophomore year of high school when the dance was first established.
"If I'm being completely honest, there isn't anything fun about planning [the prom,] but seeing the enjoyment of everyone who attends the dance makes it all worth it. Students come and they get to play games, eat snacks, do crafts, and dance with their friends as well as kids from other schools," said Davis.
Regardless of mental ability, high school is a monumental developmental stage in one's life. According to the National Education Association (NEA,) high school students are experiencing massive brain development and social changes. It is important for educators to provide students with hands-on activities that stimulate the brain in addition to opportunities for students to communicate with one another. The Special Needs Prom accomplishes this by allowing special needs students a change in scenery from the SSD rooms they are accustomed to.
Although the main goal of the Special Needs Prom is to create an inclusive environment for kids who may not feel welcome or comfortable at a traditional prom, the students on STUCO have benefited in numerous ways simply by being involved in the organization the event and giving back.
"I helped with the dance last year as well, and it's so rewarding to see the kids laugh and have fun," said senior and Student Body Vice President Shrinithi Karthikeyan.
"I feel I benefit from everything we plan in STUCO and this was no exception. Each event we put on provides me with more experience to be a more effective leader in STUCO and being able to participate in implementing the Special Needs Dance this year will help us plan it again next year when some of the seniors have gone. Also, the event was a really fun time, and I was glad I helped out with it," said sophomore Logan Liguore.
Next year, the student council hopes to encourage more students to attend the dance and vary some of the craft activities they plan. However, Davis will no longer be in charge.
"It's been really fun getting to be in charge of the dance and I really look forward to seeing what is planned in the following years!" said Davis.
About the Writer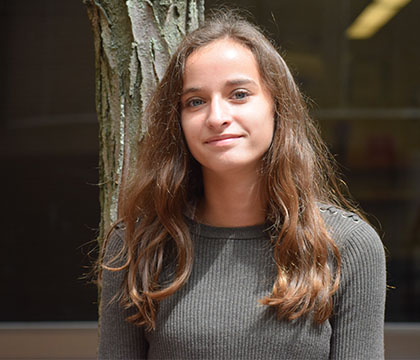 Tabitha Bevan, Writing Wizard
Hello! My name is Tabitha Bevan, I'm a sophomore, and this is my second year on the Norsestar staff. Outside of writing, I enjoy running track and cross...