Girls Track Wins First State Championship
For the first time in Viking history, the girls track team placed first at the State Championship, taking home the Class 4 State Title with a total of 74 points on May 25, shortly after school was out. 
Senior Alicia Burnett worked hard during the track season to prepare for this meet. All of that work paid off when she broke the Missouri State record for the 100 meter dash, helping her team bring home the trophy.
"I ran the 100 meter dash, 200 meter dash, 4×2 meter relay. I broke the 100 meter all class state record with a time of 11.58 seconds," said Burnett.
Besides breaking the state record, Burnett also won the 200, which she owns the school record for, and helped the 800 relay team come in first.
Four-year head coach Moyenda Anwisye was happy with the results and has been preparing for state like
most coaches by remaining consistent with the workouts and team building.
"During the time athletes are at practice, we need them 100 percent bought in to what we are doing at that time. We need to have the right mindset and a strong work ethic to have a chance to win," said Anwiyse.
In addition to having mentally and physically capable athletes, Anwisye used his method of balance to strategize their win at State.
"We were quite balanced in our events, meaning that all event groups, sprinters, relays, field events and relays contributed to our success this season. Some teams can dominate in one event and pull it off. However, our team was not built that way. Though we had some 'home run' hitters in each event, each athlete – and each event group needed to be at its best for us to win," said Anwisye. 
Although the team worked together for this win, each athlete's position and training looked different. 
"Training looks different based on what event you ran. As a 4×8 runner, I ran a mix of speed and distance with rest days a few times a week," said junior Madeleine Ryan. 
However, Anwisye believes the most important component of a successful athlete is maintaining a balance. 
"We always begin with the student in mind. One will find that the emotional, mental and physical investment in training will become exhausting and sometimes upset the balance of the other parts of one's life. As coaches, we must challenge the young people to work hard during practice, while also finding appropriate and healthy ways to manage time and energy," said Anwisye. 
Both the team and the coaches are happy with their victory, but will continue to work harder and strive to do better.
"As a team I hope everyone achieves all of their goals and possibly as a team win another state title," said senior and mid-distance runner Reina McMillan.
About the Writer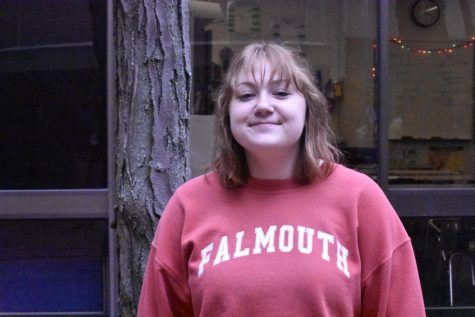 Mercedes Nesbit, Editor-in-Chief
Hi, I am Mercedes and I this is my fourth year as a Norsestar staff member years. I am currently the Editor-in-Chief, and I have enjoyed working with the...