PNH Reacts to Addition of St. Louis MLS Team
On Aug. 20 Major League Soccer Corporation announced St. Louis would be the host city for a new MLS team, the 28th team in the league.
The team would not play their first game until spring 2022; however, construction on the stadium could begin as early as January this year. According to team officials, as far as the logo and team name goes, nothing has been chosen yet. However, people are already brainstorming ideas.
"I want the name to represent a part of St. Louis, I've heard ideas like 'The Archers' or 'The Flood' and I don't know what the name should be, but it needs to represent a part of St. Louis culture," said social studies teacher Andrew Rudolph.
St. Louis already has multiple semi-pro soccer teams such as STL FC, formed recently in 2014 currently in USL (United Soccer League) playing in West Community Stadium. Another semi-pro team, Maristsa FC participates in UPSL, (United Premier Soccer League) plays at Creve Coeur Soccer Complex. Saint Louis' indoor soccer team, The Ambush, plays in MISL (Major Indoor Soccer League) at the St. Charles Family Arena.
"I'm excited to see how the semi-pro STL FC team and the new major league team coming into St. Louis will work with each other. I'm also hoping that there will be even more youth academy teams for aspiring young professional athletes along with the already existing ones," said freshman Noah Soloman, who plays varsity soccer.
Youth soccer for St. Louis has increased massively throughout the years, having grown from 500 youth players in 1975 to over 13,000 boys and girls representing over 970 teams present day. Many of the SLYSA (St. Louis Youth Soccer Association) teams have won Regional and National Championships.
However, the other St. Louis teams tend to garner more attention than the soccer teams.he St. Louis Blues hockey team was popular before winning the 2019 Stanley Cup but now is even more popular. The 11 time World Series champions the St. Louis Cardinals also have a large fan base. The addition of a third professional team could cause teams to compete for fan attention.
"St. Louis should be able to figure out scheduling conflicts because we've [St. Louis] had three professional sports in the past," said Rudolph.
Soccer fans are not worried either. This MLS team coming into St. Louis could fill the void the St. Louis Rams NFL team left when they moved to Los Angeles for the 2016 season and the STL FC stands are packed and the team has no affiliation with any MLS team compared to its competitors meaning St. Louis has a lot of supporters already.
"I followed it [St. Louis going into MLS] ever since 2016 when the St. Louis group tried to bring MLS into St. Louis, when it failed the first time. Seeing the team come together is very fulfilling," said sophomore Micah Frank, varsity soccer player.
Followers of soccer must still wait until the MLS releases more information regarding the team name, mascot, and roster.
About the Writer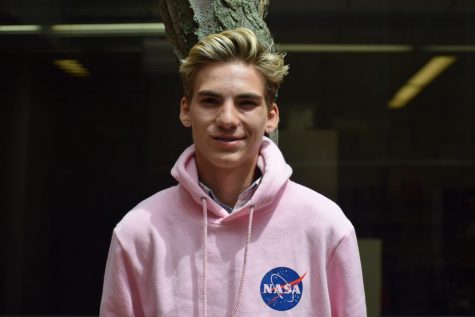 Kenny Sigler, Side Dish Czar



Hola, my name is Kenny (Kenzo) Sigler and I'm a junior in newspaper. I'm excited to continue working with the staff for this upcoming year. I...