Boys Wrestling Competes in Affton Meet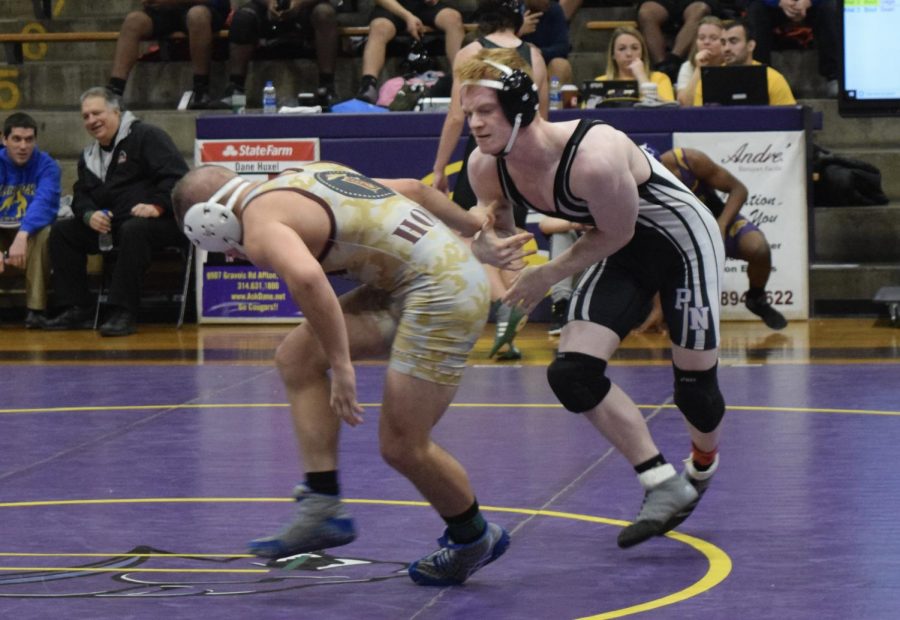 On Dec. 7, freshman Brandon Banashek placed second, and junior Logan Mosier and freshman JR Harris placed third in their weight classes at the Affton High School Tournament. North scored 75 points in the meet, placing 14th out of 26th overall: however, since only five wrestlers competed, racking up as many points as larger teams was quite a challenge.
During his first match, Mosier was hit in the nose by Holden Smart of the Missouri Military Academy. Mosier's nose began bleeding profusely because his nose was broken. Per MSHAA rules, if a referee notices a wrestler bleeding, the match must be stopped.
After getting medical attention, Mosier went back to his fight beating out Smart. Despite a broken nose, Mosier wrestled in three more matches. He then secured a third place finish after beating Dante Sharp of Cleveland JROTC.
"Since I broke my nose, I'll have to wear a special mask during the next few meets. Unfortunately the mask really limits my peripheral vision," said Mosier.
Head coach Matt Conley was impressed with Mosier's ability to keep fighting. "Whenever your kids get hurt, your first instinct is to make sure they are okay. I didn't really need to say much to Logan. He has big goals this season, and he is aware of how tough this sport is," said Conley. "So when he was told he could continue, there wasn't any doubt in his mind he was going to compete. He came out on top against a quality opponent."
Mosier wanted to be a good role model for his team since he is the captain this year. The team has no seniors and only three returning members.
"Hard work is hard work regardless of the age of our team, and luckily we have a group of hard working athletes. Having said that, when you're young and competing at the varsity level, there is a learning curve, so as a coaching staff we are patient," said Conley.
Despite the Affton meet being their first varsity meet, Banashek and Harris performed well helping the team place as high as they did.
"I'm very proud of Brandon and J.R. performing that well as first-meet freshmen. It means they will be even more skilled as they gain more experience. It's hard to believe that J.R. has never tried competitive wrestling before this season," said Mosier.
Overall, Conley is looking forward to improving techniques in order to have an even better performance at the upcoming meets. Meanwhile, Mosier hopes to qualify for State this year, and hopes his injury will not hinder any progress.
"We had a good outing at Affton, but it wasn't a perfect weekend by any stretch, so come Monday we are going back to the grind. Wrestling is a team and individual sport and as a result our goals are different for each person…We are young but if we stay focused and keep grinding, we will be a tough out for any opponent," said Conley.
The boys' next tournament is at 5:00 p.m. Dec. 11 at North versus Oakville, Normandy, and Parkway Central.
About the Writer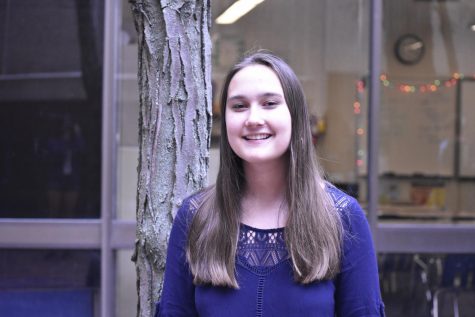 Madeline Fischer, Editor-in-Chief




Hi! My name is Madeline Fischer and this is my 4th year on Norsestar staff!  This year I'm very excited to be editor and improve our publication...