Alicia Burnett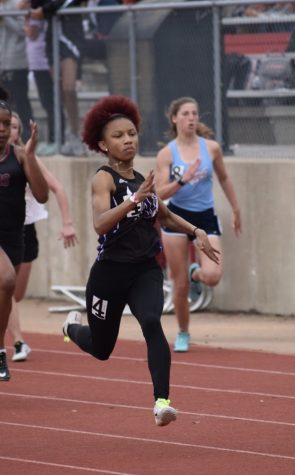 How did you get involved with track?
I got involved with track when I was racing a group of older boys at a football game and I was beating them. Someone told my dad he should put me in track and a girl from my church referred me to the track team. I've been on for 10 years now.
How much time a week do you dedicate to training?
When things were normal in the world, I trained Monday- Thursday. When the season started it would be Monday- Friday.
What keeps you motivated?
Younger and even older people telling me how much they look up to me and inspire them. Knowing that I'm part of a team. I want to see everyone win, so I try my hardest for not just me but for them too.
Who is your inspiration (do you have a role model?)
Allyson Felix and Flo Jo are my role models. Also, Shacarri Richardson because she went pro her freshman year in college; she's a true beast.
What have you accomplished as a sprinter?
I've won national and state championships, set national and state records, won Gatorade athlete of the year my freshman year, and All metro. 
What is your favorite event to run and why?
Everyone thinks my favorite events are the 100 and 200, but I enjoy the 400 the most. Even though it brings a lot of pain, I feel like I run my 400 like nobody else does. The 400 helps improve my 200 as well.
What's your favorite memory from running track?
My favorite memory would be setting the national record when I was 14 in the 100. It was a huge accomplishment. I worked so hard that year and the hard work paid off.
Are you planning to continue your track career in college?
Yes, I plan on continuing my track career in college. I'm attending Texas A&M and I'm excited to compete on a new level and to experience something new.