Arnold Finds Creative Way to Help Homeless, Environment
Junior Natalie Arnold saw two issues in her community, an abundance of plastic bags and an increase of people who are homeless, and decided to try to find a way to help fix both. Arnold started Plarn Project, which stands for plastic bag yarn as a way to reduce plastic waste while also helping the less fortunate and homeless while helping the environment.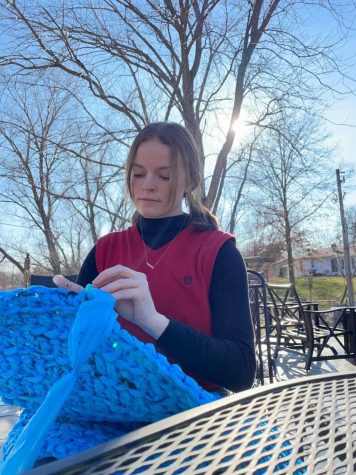 Arnold collects plastic bags from donations she gets from fellow students, teachers and other people in the community and then crochets them into sleeping mats for the homeless.
"My plan is basically just to collect as many bags as I can and spend about one to three hours each day crocheting them into mats," said Arnold.
Arnold got the idea during quarantine; she wanted to do good with all the free time she had so she did some research to find something that she's passionate about.
"Way too much plastic is used when there are countless other options, so this is just a small way to help keep some of it out of landfills. The mats also provide a great extra layer for people who do not have homes and have to sleep outside," said Arnold.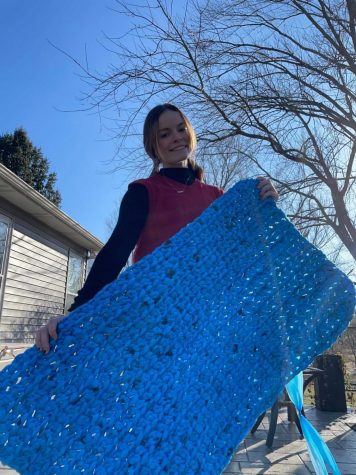 Social studies teacher Bob McKitrick is just one of many teachers who has helped Arnold with her project.
"Natalie did most of the work with this project," said McKitirck. "The only thing I did for her was provide her with a place to collect the plastic bags and communicate with the North High administration about our collection system so we can ensure it falls within appropriate health guidelines."
Though this is Arnold's project, she's gotten help from others and various communities in the St. Louis area including the Boy Scouts.
"I got 3,000 bags so far from the Boy Scouts from their 2020 food drive, since they can't be reused in future years. Also my parents and siblings have been helping me turn the bags into plarn and my friends have helped me get the word out more," said Arnold.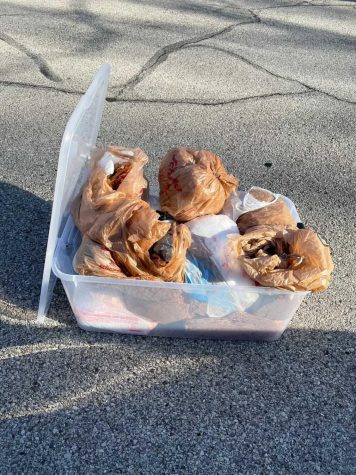 With the help of her community, Arnold is getting more and more donations every day and is partnering with an organization to help distribute the mats.
"I also am preparing to go to Downtown St. Louis every so often with a group, the Renew Church group, that works with people without homes so that I can personally deliver the mats to people who need them," said Arnold.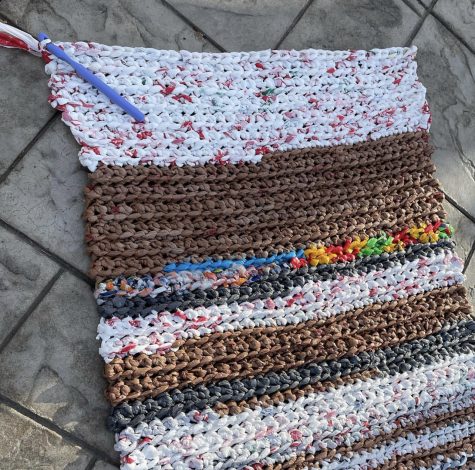 Arnold plans to keep expanding her project and continue to help the community even after COVID-19 is in the past. "I want this to be an ongoing project that I can work on for a long time, even if, in the future, I am not receiving as many donations as I am now."
Determined to make her community a better place, Arnold is making a change with every mat she makes.
About the Writer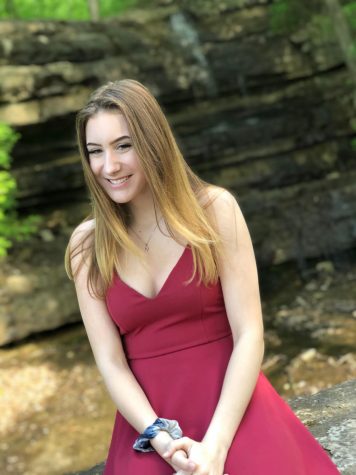 Sara Hendry, Social Media Mogul
Hi, I'm Sara Hendry and this is my first year in newspaper. I really enjoy working out and playing volleyball. Volleyball is mostly my life but I also...