Heartwarming Movies to Put You in a Good Mood
As lockdown continues and cold weather grips Saint Louis, students are spending more time inside watching movies and TV shows. This may cause a feeling of sadness for some.  To combat these feelings, watching a heartwarming movie can help keep them in a good mood.
Clueless (1995)
Known as a 90s romantic comedy classic, "Clueless" focuses on social butterfly Cher Horowitz and follows her struggles through high school with love, friends, popularity and matchmaking. With its nostalgic feel and trendy aesthetic, "Clueless" makes for a lighthearted and easy watch to brighten the mood.
"I like that it takes place among high schoolers, so I guess people my age can relate or feel more included when watching it. Overall, I think it's a great movie because of its sense of humor and fashion," said junior Nadia Jansen. 
Rated PG-13 due to some language and underage drinking and smoking, "Clueless" can be watched on Pluto TV for free. 
The Harry Potter Series (2001-2011)
Film adaptations of J.K. Rowling's fantasy children's novels, the first of all eight "Harry Potter" films, begin with Harry's eleventh birthday and the day that he learns that he is the son of two powerful wizards and has obtained his parents' powers himself. Harry then must pick up his life and move to Hogwarts, an English boarding school for wizards. The series follows Harry's friendships with other wizards as he discovers his powers and conquering various villains. This fantasy world and the adventures within will keep one's mind occupied for hours insuring a good mood.
"A movie that puts me in a good mood is pretty much any movie from the 'Harry Potter' series. I feel like it has a plot that includes a lot of elements like magic, friendship and love that makes me really enjoy it. It is the kind of series that I could watch over and over even if I'm in a bad mood," said junior Stephanie Jones.
With ratings ranging from PG through PG-13 for sequences of fantasy, violence and frightening images, the first movie of the series can be watched on streaming service Peacock for free, the rest with a premium subscription. The entire series can be found on Amazon Prime Video to rent for $3.99.
The  Cat in the Hat (2003)
This live action film adaptation based on the Dr. Seuss children's book tells the story of two children left alone for the day, until the Cat in the Hat shows up unexpectedly. From there, the movie erupts into a new level of chaos for the children to deal with until their mother gets home. Between the eccentric clothing and color scheme and the goofy shenanigans of the Cat in the Hat, the tone of the film is comedic and perfect for all ages. 
"This movie puts me in a good mood because it's a movie that my younger brothers and I watch together and quote regularly. We've been watching it for years, and it's something that we bond over," said junior Audrey Davies.
Rated PG for some mild crude humor, "The Cat in the Hat" is available on Amazon Prime Video for free.
High School Musical (2006)
The "High School Musical" trilogy is known as a classic to anybody who grew up in the 2000's, especially for theatre kids and music lovers. The first movie follows Troy Bolton as he struggles to manage spending his time between his basketball career and auditioning for the school play to get the attention of a girl that he likes. All three of these movies have the perfect mixture of jokes and catchy songs to brighten anyone's day.
"All of the 'High School Musical' movies are my favorite because they remind me of my childhood when I could watch them all of the time. The songs and dances were so fun, and it was always so exciting to rewatch the movies when I was younger," said junior Emma White. 
Rated G, all three High School Musical movies can be watched on Disney+ with a subscription. The entire series can be found on Amazon Prime Video to rent for $3.99 for each movie.

Mulan (1998)
Recognized as a classic Disney movie, "Mulan" shows the adventure of a young girl taking her father's place being drafted into the Chinese military. Mulan fights a patriarchal regime while managing to ward off a Hun invasion and fall in love all at the same time. Mulan manages to be comedic as well as a positive influence on its young female audience, in addition to being a brief yet interesting history lesson of a different time period.
"Any Disney movie puts me in a good mood. I grew up on Disney so rewatching those movies reminds me of my childhood. It's hard to pick a favorite but I would have to say Mulan, because she is a strong independent woman and I love that," said junior Ashlyn Wilson.
Rated G, Mulan can be watched on Disney+ with a subscription.
About the Writer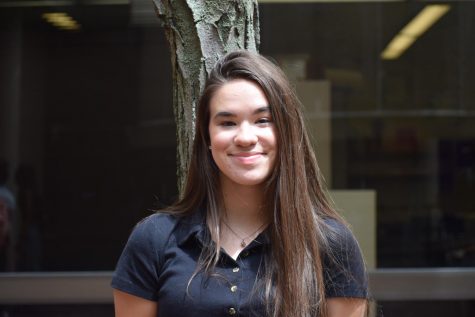 Vivian Richey, Writing Wizard
My name is Vivian Richey and this is my second year in newspaper. I'm interested in writing, makeup, and theater. I'm so excited to help this year.