Junior Leandy Rodriguez Takes a Spin on Fashion, Financial Investment
Q: How and what do you do to earn money?
I resell clothes and shoes. [I also] do internet work for clients online that I cannot specify for privacy reasons in respect for them as my friends/customers. [I] usually find some type of item/information for them and do other private commissions.
Q: When did you first begin this process and why?
Around 13 [is when] I started to discover fashion, but I say I only recently discovered what I truly liked…to buy stuff I like or need, or buy more stuff that'll make me more money.
Q: What's your favorite brand and why?
The most I admire would have to be either Raf Simmons/Number [N]ine. They are a bit pricey and out of my budget, but they're brands that have many designs and collections that revolve around cultures I respect and like a lot such as the punk/underground scenes. Specifically Raf Simmons "CONSUMED" collection. But for brands I currently own, [I am] going to have to say Sickö is my favorite in terms of art/promotion. I have owned about 3 sweatshirts from them over the past year totaling me around a few hundred dollars.
Q: What brands do you currently own?
Right now, I currently own F.A, FTP, Psychworld, Supreme, Team Satan, Sickö (Born From Pain), HOCKEY( sub-brand of F.A), Revenge, VIZN, Fugazi, REVENGE X STORM, AWGE, Vans, Ksubi and miscellaneous designs/band tees. I value everything around 4-4.5k. My favorite pieces from my closet have to be my pair of Fugazi One in the Chambers and a vintage Skate Mental tee I bought off my friend.
Q: What is the main reason to continue moving forward in this process?
The clothes are like an investment, I'll make all my money back [by reselling it]. My business is okay, but I don't care what it is labeled as, to be honest.
Q: What advice would you give to others who may want to start what you are doing?
Get what you like and make connections.
About the Writer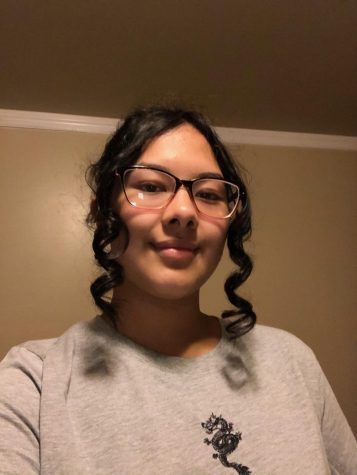 Diana Baeza, Personality Perfectionist




Hello, I'm Diana Baeza and this is my second year in Newspaper. I choose to be a Personality Perfectionist because I enjoy meeting new people and...