"Impaulsive" podcast review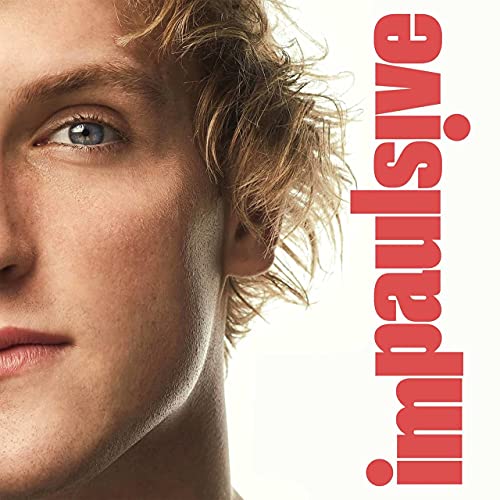 On Nov. 9, 2018, Logan Paul launched the podcast "Impaulsive". The podcast does not focus on a single topic or genre but rather is more interview-based, asking about current events in a featured guest(s)' day to day life or topics that surround them. While the interviews are interesting, diverse and insightful, not having a clear focus for the podcast makes it inconsistent. Some episodes are better than others, and it is not as good when it's just them talking; it is far better with interviews and a current topic to talk about.
Logan Paul is a media mogul, who initially rose to fame in 2013 with the social media app, Vine. After the closure of that app, he moved onto YouTube, where he amassed over 6 billion total views and almost 30 million total subscribers between his shared YouTube channels. After a series of controversial headlines under his name, he took a business route by starring in ametuer boxing matches worth millions and starting his own podcast with Mike Maljak.
March 29, 2022 with The Chainsmokers interview – This is the first episode, I watched generally because it was newer and I have somewhat of an interest in The Chainsmokers. The episode focused on how they came to be, their takes on songs that made them popular and some mentions on their upcomings songs and a minor side note about their unreleased songs with the late rapper, Juice WRLD. This episode was really good. It kept my focus with a casual feel, which is especially rare considering I don't normally listen to or like podcasts.
Feb. 22, 2022 with Arnold Schwarzeneggar – This episode caught my attention because it's Arnold, and I've never seen a newer interview by him targeted towards a younger audience. Most people watching already know who Schwarzeneggar is, but it's nice to see him talking casually. What I loved about this episode is that Scwarzeneggar was extremely nonchalant, and he reciprocates respect by also letting the hosts talk (because the hosts idolize him), and then adding on by giving his experiences from his point of view to them with a bit of advice. It's a nice insight from a celebrity of how they see regular people.
Picking apart this podcast, I realize that with Logan as one of the hosts, it's not really about having the facts when you interview the celebrities trying to uncover everything; it's more about what they're willing to say and what you're trying to find out. The best part of this podcast is that the hosts actually let the guest talk until they're finished without talking over them. It feels more casual as opposed to someone being interrogated for answers on their next move, and the podcast flows as if you were talking to your friends or joking around because most of the interview is based around oddball questions.
Although this needs to be a point for all podcasts, no matter if they have a guest or not, there's always something to talk about or lead to instead of just being stuck on one question. Usually their episodes without a guest are opinion-based (which happens to be their lower viewed episodes). As a person who doesn't tend to listen to podcasts, this feels somewhat inconsistent with retaining my attention, and I would find myself skipping through to certain parts of the podcast to listen to what I wanted to without the banter talk or lame stories the hosts themselves share because depending on the guest or the topic, Logan and Mike are not why I'm there or why the episode caught my attention.
Overall, I think for this being a podcast for your average person and not a political talk show or an educational podcast, that it's really good to sit back and listen to while focused on doing something else. I love the casual vibe both hosts carry with them instead of making it a full on professional podcast. This eases the tension between the guest and both Logan and Mike. This relaxed dynamic contributes to a humorous and light mood rather than digging too deep into the interviewee past their boundaries.