Jack Harlow's "Come Home The Kids Miss You" is lackluster at best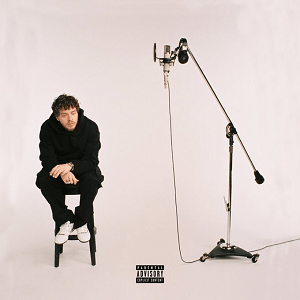 On May 6, 2022, Jack Harlow released his heavily anticipated follow up album after December 2020's 'Thats What They All Say'. Since the release of his debut album, Harlow has spawned multiple hits, including 2 #1 songs, "Industry Baby" with Lil Nas X, and a recently released single from the album 'First Class'. Harlow's name carries a certain weight and expectation as a rapper because he's not your stereotypical artist, and he has had no controversy surrounding his name.
However, this album, which carries 15 songs with four features including Drake, Justin Timberlake, Lil Wayne and Pharrell Williams, is lackluster despite some songs that are smoothly produced. 
The album opens immediately with two tracks, "Talk of the Town" and "Young Harleezy", that show this will be a pure rap album. The first song is a laid back, short, jazz influenced track that mentions his come up from his neighborhood and how he's living now, but it is nothing special.The second track follows the same path as the first one but with a beat switch and longer length.
The album contains several songs that could be good but are just too long. "Side Piece" is one of these songs. It has amazing production but feels really boring and goes on for too long. "Like A Blade Of Grass" also sounds great but feels too long making the song really boring from bad pacing.
"Parent Trap" with Justin Timberlake isn't too long, but it unfortunately suffers from the same issue with feeling really slow and boring and "Movie Star" featuring rapper and producer, Pharrell Williams,has some pretty smooth production for the first part but gets stale after the first verse. Towards the end of the song, there is a really nice beat switch which feels refreshing, and that part alone is better than the rest of the song which really diminishes the replay value. 
Harlow's delivery of several of the songs also leaves something to be desired. The production of "I'd Do Anything To Make You Smile" sounds amazing with a lovely harp in the background into a hip-hop beat. Then after the first second chorus comes another beat switch into a heavy synth sound. It is a pretty good song overall with lackluster delivery from Harlow. 
"I Got a Shot" is a total skip since Harlow doesn't fit on it at all. "Churchill Downs" featuring Drake, is a straightforward rap song with no chorus, and Drake completely overshadowed Harlow. It felt like Harlow was trying to step into Drake's style without mastering it. The song is great and is something I'd let play but wouldn't go looking for. 
There are a few tracks that should be repeat listens because they are great. "Dua Lipa" is Jack Harlow flaunting his success to the English pop singer, Dua Lipa. The song flows really well and has A+ production for a song you can blast on your car speakers as you're speeding down the freeway. This is one of the few songs on the album I'd revisit.
"First Class", is the second released single from the album that released a month prior. The song blew up and gave Harlow his first solo #1 song on the Billboard Hot 100 Chart. The song sports a sample from pop singer Fergie's 2007 hit 'Glamorous' as the chorus. This song is probably one of the highlights from the album. He made a smart choice releasing this as a single. 
Jack Harlow's huge underlying problem with this album is he consistently has terrible pacing in every song which leads to it feeling dragged out and boring, losing everyone's attention span. The album overall is really REALLY boring. The album performed pretty below average of what was expected from Harlow due to this criticism, going on to sell around over 110k units and debuted at #2.