Lil Yachty Presents Let's Start Here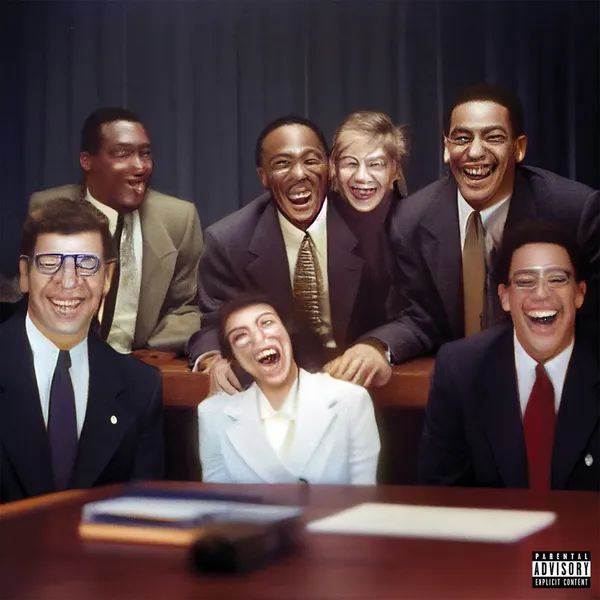 In a January 2022 GQ interview, Lil Yachty said his next project would be a "non-rap album," calling it an "alternative" and " psychedelic" project. On Jan. 24, 2023, Yachty released a skit called "Department of Mental Tranquility" to promote the album. In the skit, Yachty is asked questions by a receptionist in a waiting room of people behaving erratically. He then walks down a narrow hallway and into a bright white room. This step into "a new light" is just what the "Let's Start Here" album, released on Jan. 27, 2023, does for Lil Yachty. It changes how people view him as an artist and showcases his new side.
Lil Yachty's shelf life has significantly decreased in the last few years. Looking at his most recent releases, the Lil Yachty signature style he broke out with his 2016 project titled "LittleBoat" steadily evaporated with each drop, to the point where his three most recent hip hop projects, "Michigan Boat Boy", "Lil Boat 3", and "Nothing to Prove", were primarily remarkable for the features he brought on – Drake, Future, and Playboy Carti – and not what he brought to the projects.
But with this new album, "Let's Start Here", Lil Yachty does something rappers rarely do. He took the risk with the genre switch-up on this record. Lil Yachty is a fan of psych and indie rock, and his take on the genre is very flavorful, as he isn't just taking notes from other artists like his friend Kevin Parker of Tame Impala. Still, Yachty's presence on the album adds the blissful touch of his earliest music in a significant way.
Most of today's hip-hop is filled with heavy trap-influenced production and lyrics about cars, girls, and money, but Lil Yachty's album goes entirely against the grain. The record reminds me of the old Pink Floyd or Tame Impala with the instrumentation and the way the tracks seamlessly flow into each other.
It was refreshing to see Lil Yachty play secondary to the instruments on this project. He allowed everything to breathe, making the album's aspects easier to take in, and that was an excellent choice. It perfectly meshes Lil' Yachty's unique vocals and actual instruments.
The real draw is how Yachty uses auto-tune and other vocal effects to unlock sounds and emotions, reminding me of yet another versatile artist, Frank Ocean.
Yachty's blend of Tame Impala-style, psych-rock, and Silk Sonic style funk forms a sound so immediately appealing that it doesn't feel experimental. He bounces from style to style without losing his individuality.
You can tell Lil Yachty wanted to step out of his original SoundCloud and mumble rapper title and be respected as a real-deal artist. I think this album will help many rap fans experience new music, and I believe Lil Yachty's dream of being respected as an artist will finally come true.