Riley Huelsmann signs letter of intent for Stevens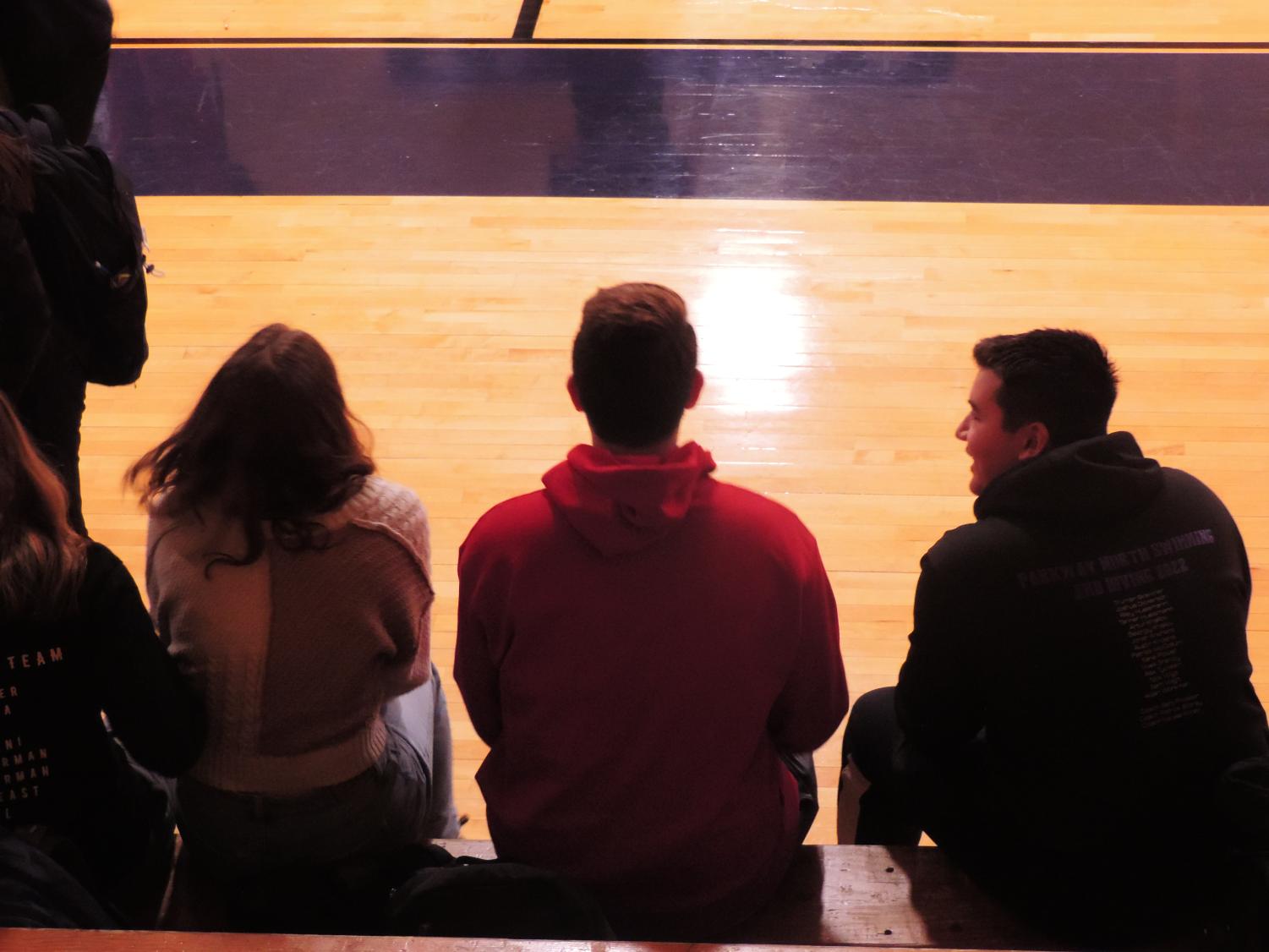 Senior Riley Huelsmann, freshman Tanner Huelsmann, and freshman Charlotte Brod talk before Riley signs his letter of intent for swimming on Wednesday, Feb. 1 at 1 p.m. Tanner Huelsmann, Riley's brother, is also a part of the swim team.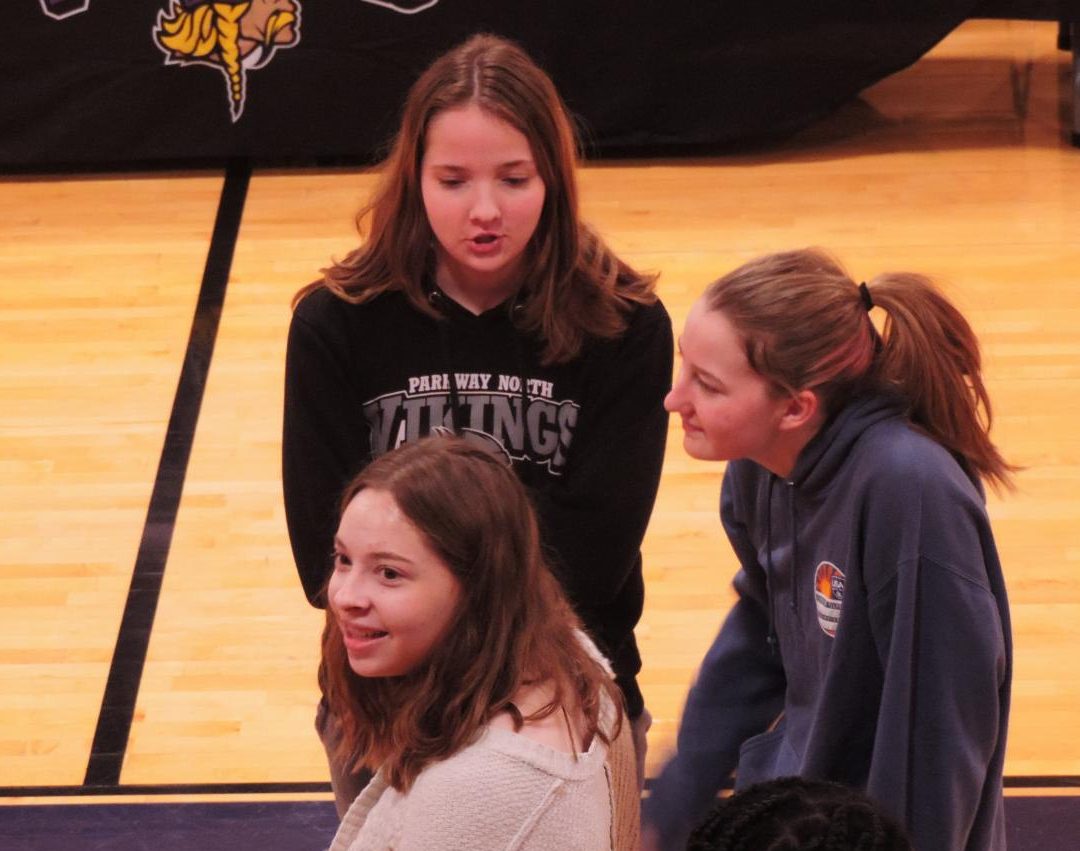 Brod and juniors Caitlin Schuerman and Leland Schuerman, members of the girls swim team, show support for Huelsmann as he moves on to his college swim career. Both swim teams had winning records this year.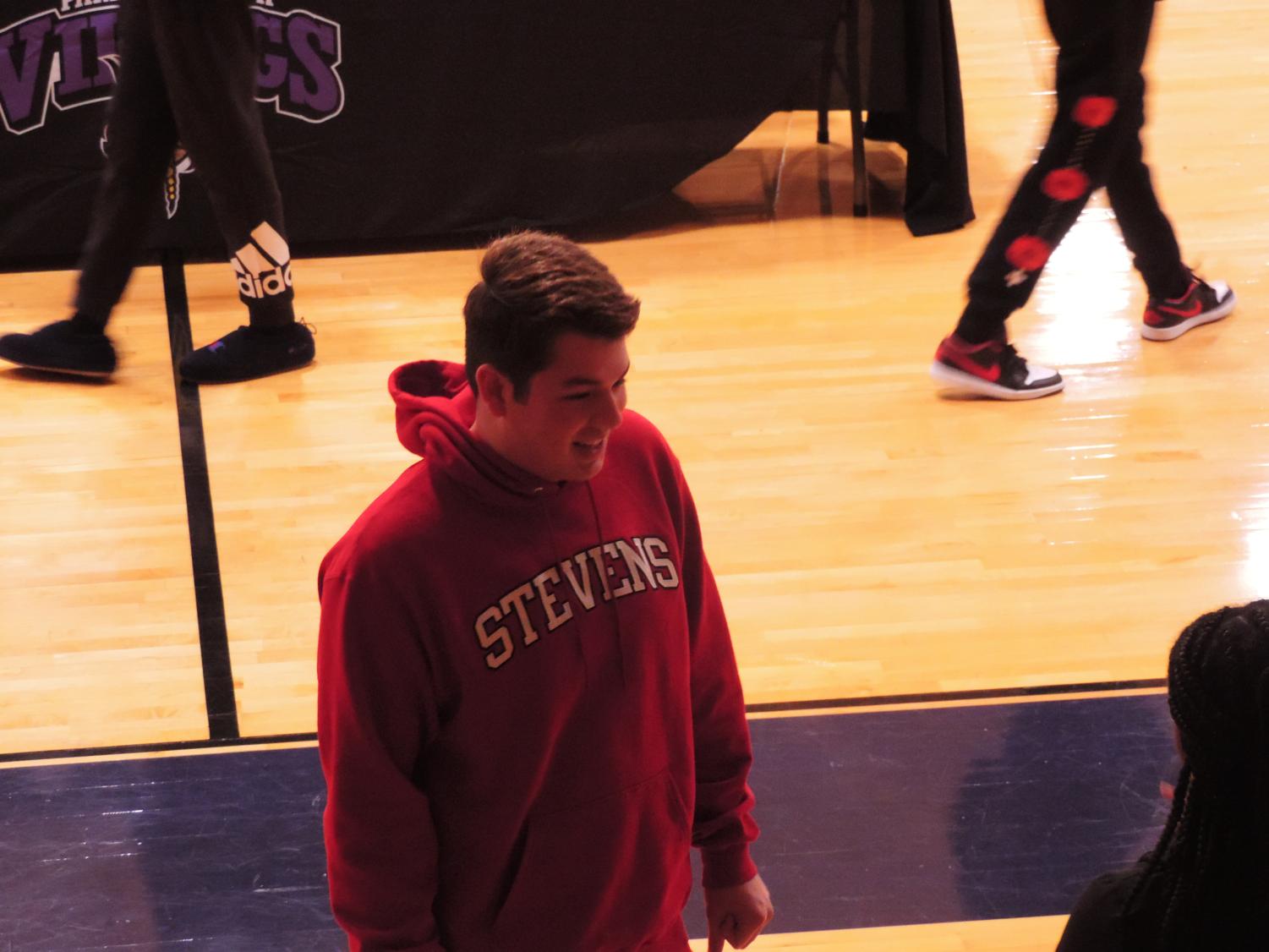 Huelsmann stops to appreciate his friends and supporters at the signing. "I think swimming at the collegiate level has always bee a dream of mine…I am excited to continue my swim journey outside of high school, swimming at the collegiate level."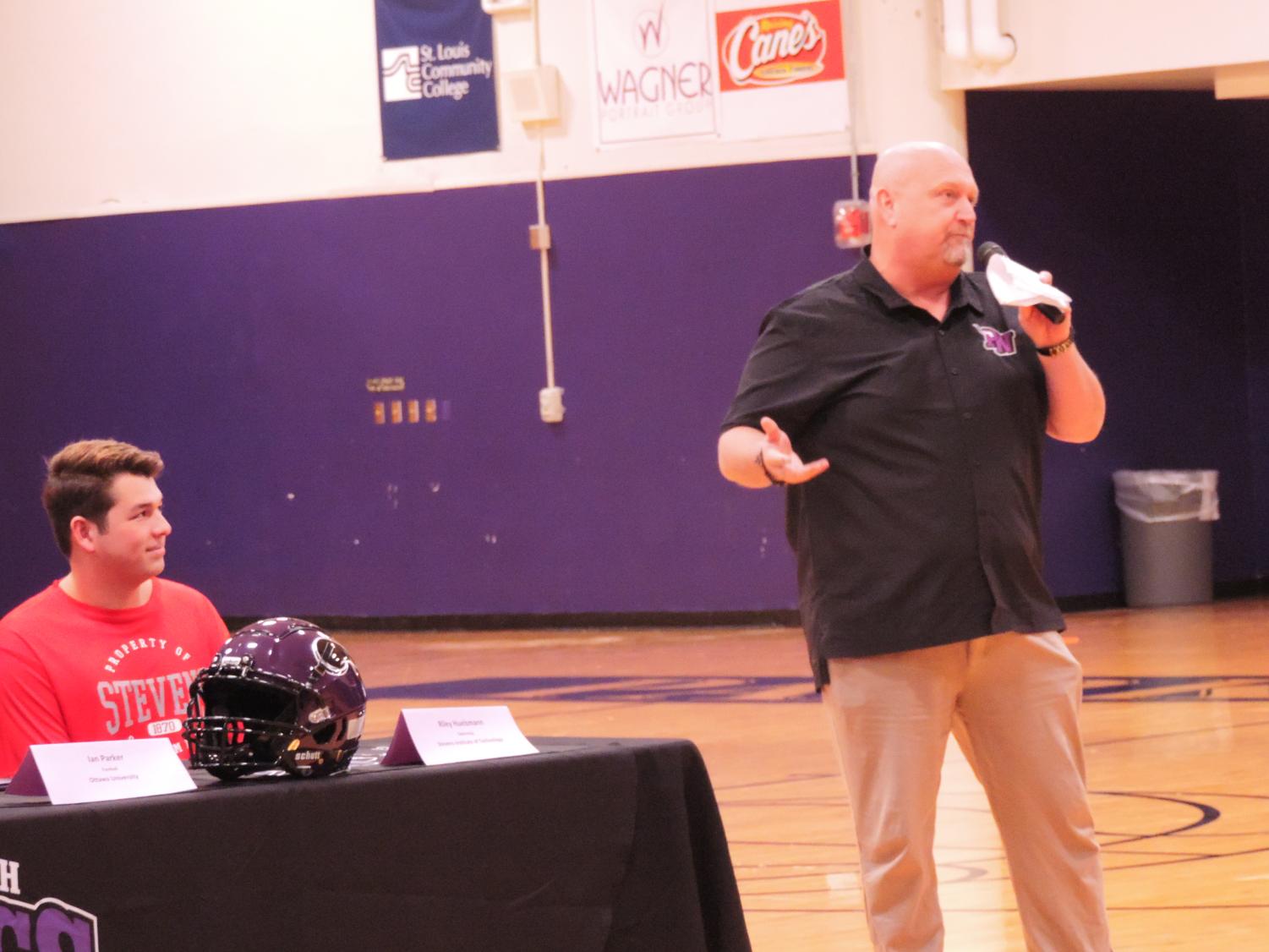 Coach Bart Prosser talks about Huelsmann's history on the swim team and all of his achievements during all four years of his high school swim team experience, as well as all that he has done as swim captain for the Parkway North Swim Team. Huelsmann broke a 30 year Parkway record for the 100-yard breast stroke at State this year. "I contacted the guy who holds the 30-year record for 100 breaststroke, and he said he was very happy to see his name be taken off on the swim and dive record plaque after 30 years,¨ Prosser said.
Huelsmann signs his letter of intent for a swimming scholarship at Stevens Institute. Stevens is a private university in Hoboken, New Jersey. Founded in 1870s it is one of the first technological universities in the United States.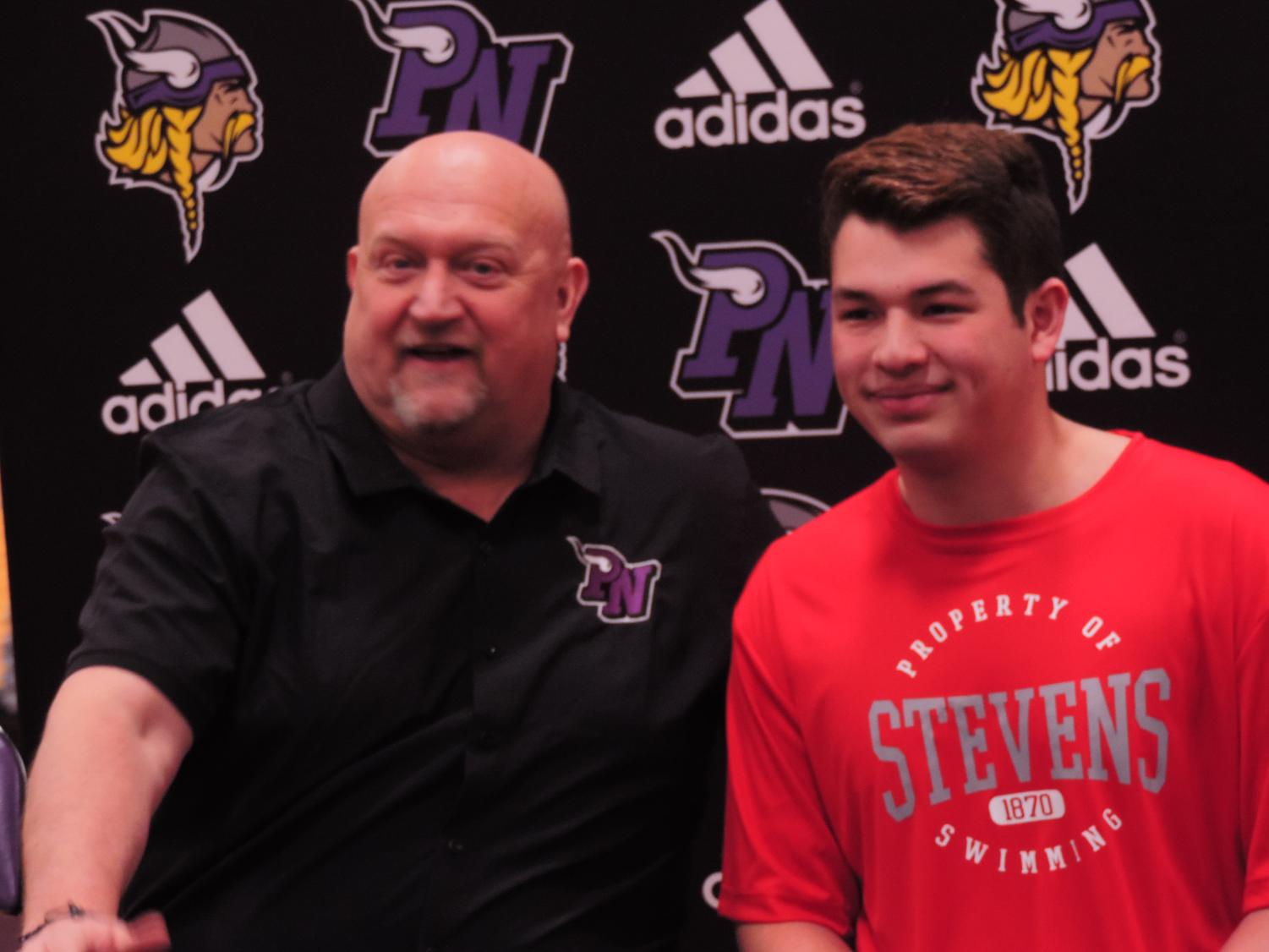 Prosser proudly sits next to Huelsmann as not only a coach but also a teacher. Prosser coached him all four years and taught him in business classes.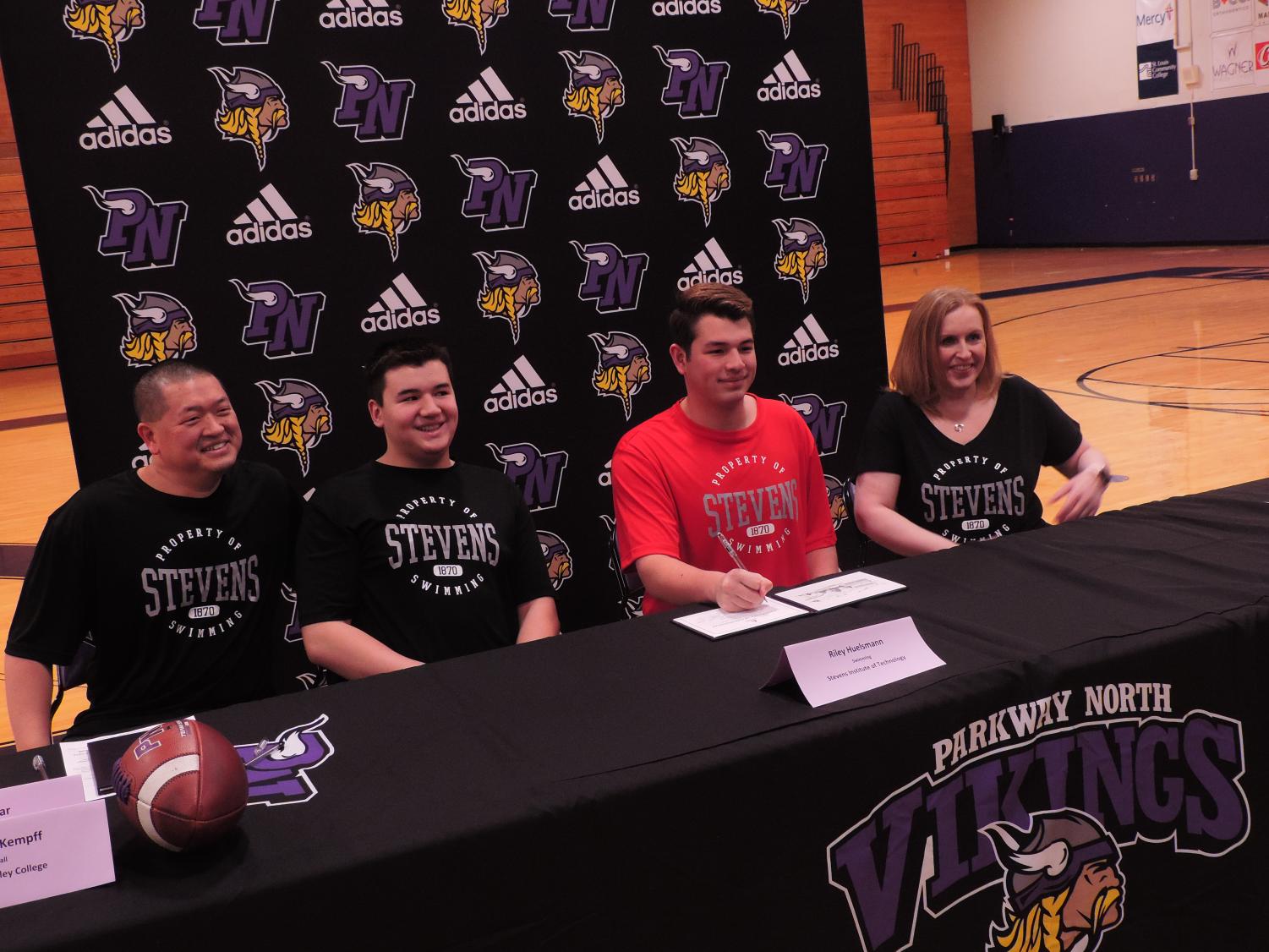 Tanner Huelsmann, Riley's brother, and their parents witness the signing and savor the moment before he moves on to college. "Outside of swimming at the collegiate level, I plan on majoring in business. I am not quite sure what I'll do with business, but I am excited to start this next chapter."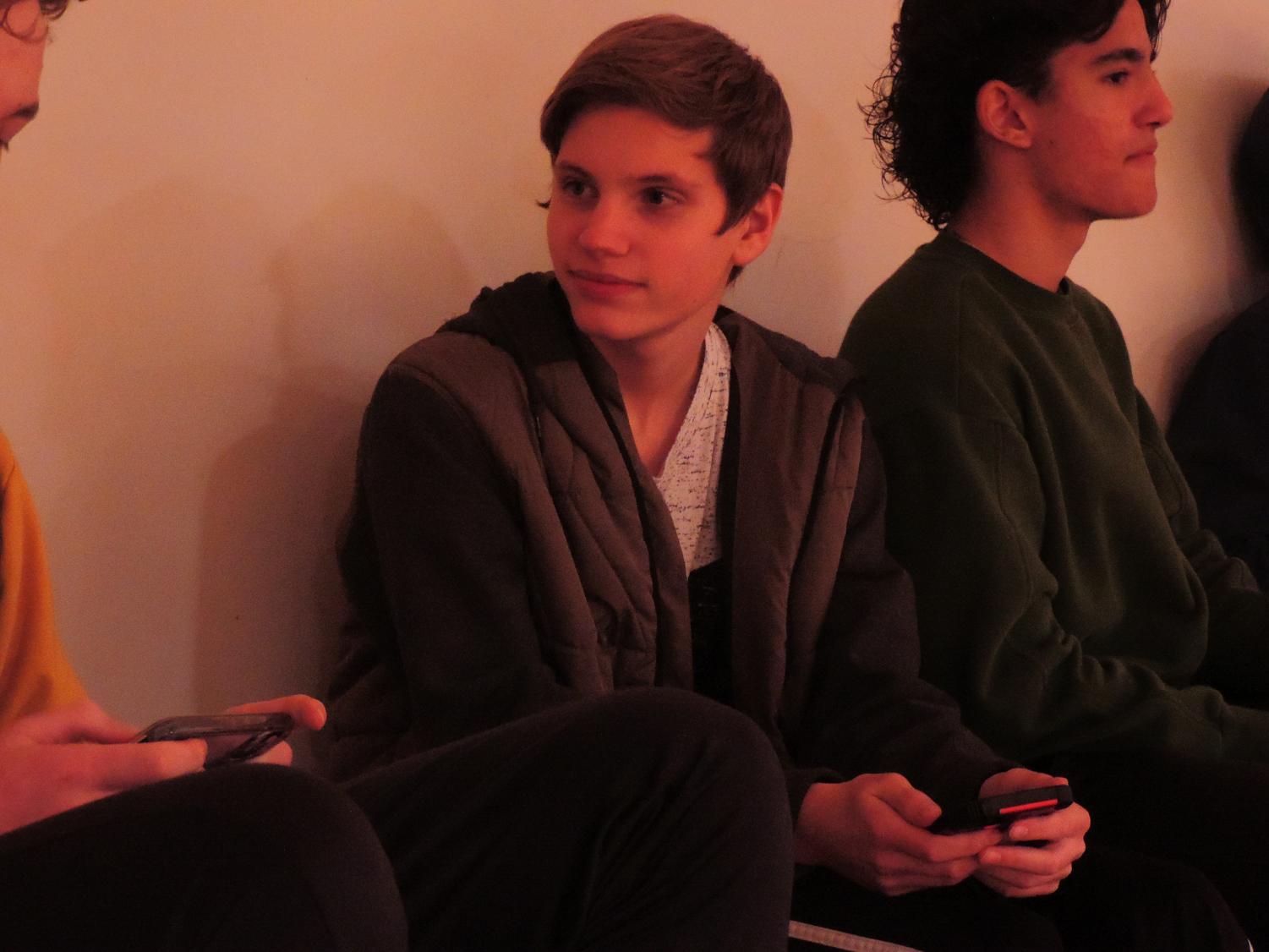 Freshmen swimmers Truman Brawer, Austin Knoerle, and Georgiy Khalilov cheer on Huelsmann during the signing. Since Huelsmann is the only senior, the team has a lot of younger swimmers who look up to him.