Science Center Exhibit Illuminates Da Vinci's Life, Work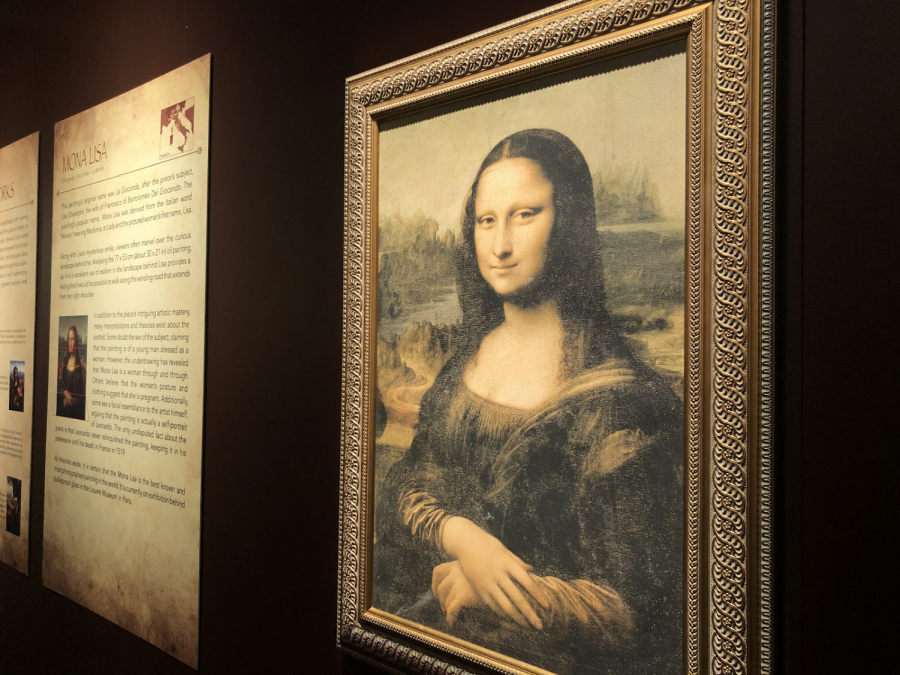 On Jan. 11, 2020, the Da Vinci Exhibition officially opened at The Saint Louis Science Center. This exhibit focuses on the life of the famous artist, inventor and scientist Leonardo Da Vinci. The exhibition featured over 60 life size recreations and 20 replicas of Da Vinci's creations, such as the catapult and the painting, the Mona Lisa. This exhibit represents the life and works of Leonardo Da Vinci in a beautiful, interested way for a reasonable price
For the low price of $7.50 for an adult and $6.50 for children and seniors, visitors are transported back in time to a beautiful recreation of the Renaissance. The inventions and sketches were made out of wood, old cloth and stained paper which gave the exhibit a very old-fashioned European feel.
Tickets were easy to get because they can be bought at the center and online as well.
The exhibit showcases Da Vinci's impact on the world with models and documents to view. When you enter the exhibition, the first thing you see is a showcase of some of Da Vinci's basic inventions such as lever and pulley systems, wooden fans, and balancing scales. You will also see many models of rowboats and sails made out of wood and cloth that Da Vinci had made himself hanging from the ceiling and walls.
In his lifetime, Da Vinci took over 7,000 pages of notes and observations. Replicas of these notes and sketches in his exact handwriting were on display as well.
Next is a showcase of all the inventions Da Vinci contributed to the war and weapons industry. His inventions, such as cannons and catapults, revolutionized and reformed wars. Towards the end of the war section, there was a life sized tank that Da Vinci created that you could go into and take a picture in.
At this section, there was even a wooden model of Da Vinci's ideal city, which he made to provide balance, perfection, and functionality to civilization. Hanging on the walls were some of Da Vinci's original sketches of these cities and weapons as well.
This part of the exhibition had many interactive objects and inventions that you could touch and play with to see how they really worked. Those objects had green signs next to them that said "Please Touch" while other inventions said "Do Not Touch."
Everybody knows that Da Vinci was also a painter, and this next section featured all of his beautiful pieces of art.
The first thing you would notice is Da Vinci's contribution to human anatomy. A whole wall was dedicated to real sketches of Da Vinci's observations on certain parts and organs of a human body. As you continue, his famous paintings and portraits start to appear.
Replicas of the classic pieces such as the "Mona Lisa", "Lady with an Ermine", "Saint John the Baptist" and many more were displayed with a short paragraph of facts next to it. The famous painting, "The Last Supper," took up an entire wall and there were benches where you could stare up at it and observe
At the end of the exhibition there was a gift shop with a variety of shirts, mugs, and books with more on the life of Da Vinci.
This exhibit will only be at the Science Center until April 19. If you want to experience a time during the Renaissance and learn about Da Vinci's contribution to life as we know it today in a well-thought out, beautiful interactive way, go see the Da Vinci Exhibition at the Saint Louis Science Center. The exhibit, and the Science Center in general, is open from 9:30 a.m. to 4:30 p.m. Monday-Saturday and 11:00 a.m. to 4:30 p.m. on Sundays.
About the Writer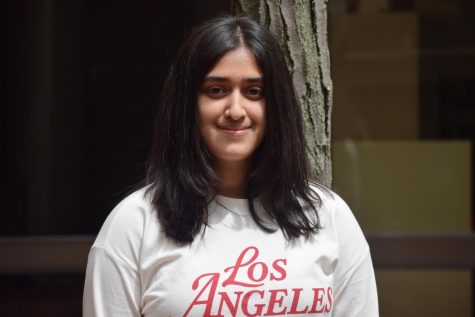 Zainab Khan, Radical Reviewer
My name is Zainab and I'm a junior. I've been a part of the Norsestar staff for three years now. This year, I hope to learn new skills and become a...