Cross Country Finishes Season; Bevan Represents at State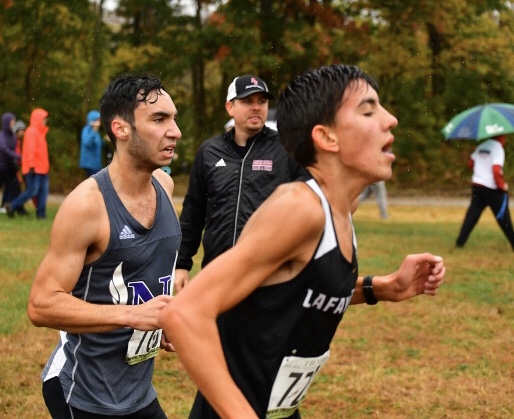 The 2019 Cross Country season for North had much success. Coming off of last year, there have been many improvements and personal records with several students placing at Districts, Sectionals, and State.
"We were a smaller team this year which was a blessing in disguise. We had the people that we had and they all enjoyed each other's presence, they (runners) had good energy. They drove the train and we were just the facilitators of the process" said coach Moyenda Anwisye.
North's boys team owes much of its success to senior Aiden Petrofsky. At the Affton Invitational, Petrofsky placed third with a time of 17:42 alongside junior Michael D'Alfonso who placed 13th with a finishing time of 19:37 also making it to the top 30 finishers. The girls cross country team had a lot of success this year as well. Most of the athletes stayed healthy and injury free which contributed to this year's success.
Along with staying healthy, sophomore Tabitha Bevan earned a spot at State and has been putting forth the effort to make this year count.
"Last year, my season ended early because I ended up fracturing my hip. I made it to conference and that's when the injury occurred and ended my season." said Bevan.
At the Forest Park meet on Sept. 14, the team was training hard which led to results.
New additions such as freshman Nick Daugherty benefited the team as he ran with a respectable time of 18:44 at Forest Park, winning the JV Gold race while shocking the team and coaches. Petrofsky finished in 11th place at the Forest Park race with a time of 17:37, the only representative finishing in the top 30 for North boys. Bevan earned first in the varsity race as the only top 30 representative.
The Hancock invitational on Oct. 19 was a huge success. The girls team coached by new coach Dave Beck and returning Scott Kreher received hardware as the girls placed first, and Bevan received a medal when she claimed first place in the race. Daugherty placed eighth, two spots behind Petrofsky who placed sixth. However, the boys fell just short of a plaque.
Going into Districts, the coaches worked on mentally preparing the athletes for what to expect. "We work on preparing our minds and making sure we understand that's a unique opportunity. It is an opportunity that is similar to all the ones we've done before, so we don't want to make the meet to big, but understand that it is special, " said Anwisye.
Petrofsky finished 32nd at Districts, barely missing Sectionals by two spots, with a time of 17:34. "The season this year went well for a lot of us even though we didn't have a lot of runners make it to the State Competition. I know a lot of the team have personal race bests," said varsity runner, junior Chris Lau. Although the race didn't go as hoped for Petrofsky, Bevan moved on to Sectionals with a time of 20:16 finishing in 18th place earned her a spot at State in Columbia, MO where she ran 19:33 and came in 43rd.
About the Writer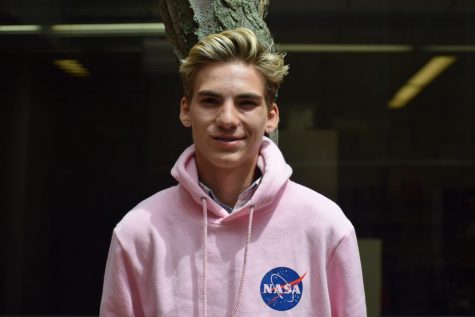 Kenny Sigler, Photo Expert
I'm Kenny Sigler and this is my first year doing newspaper. I'm excited to be on the team, I think it'll be a unique experience. My hobbies consist...