North Boys Soccer Shoots for Districts
The 2020 North Soccer season has grabbed the attention of many. The first game of the season on Oct. 2 shocked many as they proceeded to defeat Clayton 2-1. For years, Clayton has been one of the top teams in the St. Louis area.
"Beating Clayton [made us feel] like we could accomplish anything and beat any team with hard work," said junior Bo Hylan. Winning game after game, the team quickly had a record of 4-0 and gained attention from the St. Louis Post Dispatch, stating, "Parkway North flips script to success".
"The article provided the team with a motivation to keep getting wins this season because we did not only know that everyone is watching, but we have something to prove. North is not a team to be laughed at or looked at as less competitive. Our program is strong and we will fight to prove our worth to every team we face," said senior Nevan Garner.
On Oct. 7, in North's second game of the season against Affton, they struggled through messy conditions, managing to win 5-2. The win cost a hefty expense, losing a key player, Bo Hylan, with a broken tibia. Hylan scored a goal to advance the lead in the first half; however, the goal cost him the rest of the season as an Affton player slid into his leg simultaneously. 
"Originally, I thought it was a bad bruise when I went down. I left midway through the game and found out my tibia was broken. I was really disappointed because of how much work I put in during the offseason and I knew I'd be out for the rest of the season," said Hylan.
Upsetting Pattonville just a day after, the Viking's were not only undefeated in the season, but they haven't lost in overtime since 2016-2017, when overtime was first implemented in high school soccer. The win over Pattonville kept the team's overtime win streak and strong mentality alive. 
"Scoring a goal in overtime over Pattonville felt awesome because I knew how much the game meant to me, the team and the community. Historically, we haven't been able to beat these teams in the past 10 years, but it's also important to know that there's a new team on the rise," said senior Kevin Vanraaltan , North's leading goal scorer with 8 goals.
Just a week after senior Tal Dean took some of the spotlight, scoring a hat trick against Liberty, whom the team defeated 8-1.
Just after North was recognized by St. Louis Post Dispatch, the team beat Windsor, continuing their winning streak, becoming 5-0 and ranking 10th place in large schools in the area according to the Post Dispatch.
The path to a winning season began in the off-season when players and coaches were still unsure if there would even be a season.
"None of us knew if we were going to have a season, but we knew we had to be prepared for anything and also stay safe. If any of us caught Covid, it could take away progress made. We all decided to keep our bubble small and hang out with each other which, in return, brought our team closer together. We don't have a big soccer program like other schools, but we knew we could rely on each other coming into the season," said Hylan.
"Chemistry has been our number one reason for success in my opinion. Obviously skill, tactics, ball movement, movement off the ball, etc. are all very important but our chemistry is what drives our success this season. A team has to get along and support each other," said Noonan.
The winning streak ended with a matchup against Parkway West last Friday, Oct. 16 thus becoming 5-1. Losing was disappointing, but it also served as a wake up call for the team.
"After losing the winning streak, I believe some of us felt a little disheartened, especially some of the older guys who knew this was going to be our last season together. However, we didn't let it get to us too much because we know we can make the season one of the best within the past four years. Winning Monday's game this week was really pertinent to team morale," said Garner.
The day after their loss, the team faced another big test against a team in their district, Fort Zumwalt East to which North lost 3-0. Another disappointing loss for the team seemed like a slump, but it actually strengthened the team. On Oct 19. North beat Northwest, another program known to be better than North.
"I'm extremely happy I could step up as an underclassmen and perform against a good team. Everyone has a responsibility on the team and knows their job which helps us succeed the most," said freshman, David Lopez.
The North soccer team is at it's best in 10 years.  The coaches had to rebuild what was a broken program so that they could finally compete for districts."From day one when I started, we've always had great leadership from our senior classes. I think that continues to be a key part of the team's rebuild. Every year, the new seniors are that much more mature and that are much more used to our system and style of play help out the underclassmen. I think everyone's comfort level with each other and trust in one another on the field is a huge part of any team having success," said Noonan. 
Districts are on Oct. 30 against Parkway Central, Fort Zumwalt East or St. Charles. All are rival schools with a history of beating North, but if the rest of 2020 is indication, this year is different for North soccer.
About the Writer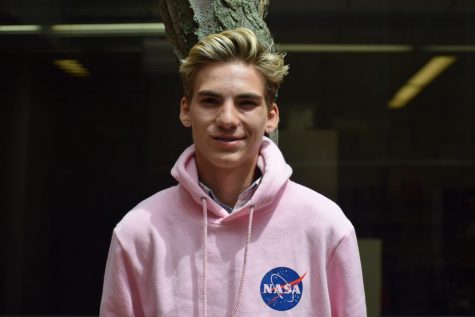 Kenny Sigler, Side Dish Czar



Hola, my name is Kenny (Kenzo) Sigler and I'm a junior in newspaper. I'm excited to continue working with the staff for this upcoming year. I...