Spiderman: Into The Spiderverse Review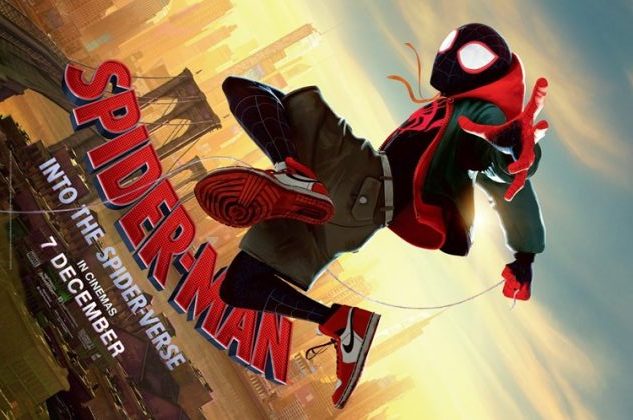 Jack Wright, Radical Reviewer
January 8, 2019
       Spiderman: Into the Spiderverse, which first appeared in St. Louis theaters on Dec. 14, 2018, is a movie that takes a stellar cast, epic animation style, and all-out nerdiness to make a Spiderman movie that will live in the hearts of fans for generations to come. Ever since Donald Glover was snubbed for the role of Miles Morales in 2010, fans have waited for the character to hit the big screen. While the character's first film adaptation isn't live action, Spiderman: Into the Spiderverse delivers wonders to fans everywhere.
       This movie's revolutionary animation style is truly what sets it apart from the rest of the animated superhero movies that go under the radar every year. The dotted 60's comic book style hits the heartstrings of comic book fans everywhere. This movie also does an amazing job of seamlessly blending the different animation styles of the different spider-people like Spiderham's Looney Toons style and Peni Parker's anime style.
        This movie embraces the source material including abstract characters most viewers would never have heard of in the mainstream. Without this research, characters like Spiderham and Peni Parker wouldn't get the fan service they deserve. It also brings the ultimate universe version of Spiderman's rogues gallery like a massive dragon version of the Green Goblin and a massive square version of the Kingpin.
         The voice cast does an amazing job of bringing these characters to life. Often times in animated movies, actors will make them cheesy and cartoonish. This is not the case in Spiderman: Into the Spiderverse. Every character feels real no matter how small their part is. Casting comedian John Mulaney and actor Nicolas Cage in a movie together is a tremendous idea in itself. Their personalities meshed well.
         The plot for this movie is more emotional than one might expect. There are consequences and losses that aren't present in superhero movies anymore, as opposed to total action. This could have been just a simple superhero plot, but there is weight behind every character's actions, and the character dynamics are special and new to the Spiderman character. The relationship with Miles's uncle is in contrast to the usual Uncle Ben dynamic and is explored more than the mainstream story..
         There's very little wrong with this movie. However, the new animation style could be a little difficult for some viewers to get used to, but for comic book fans, it's stunning to watch.
Overall,  Spiderman: Into the Spiderverse was a pleasure to watch. I give this movie a 9.5/10