Super Bowl 53 Is The Worst Super Bowl In Years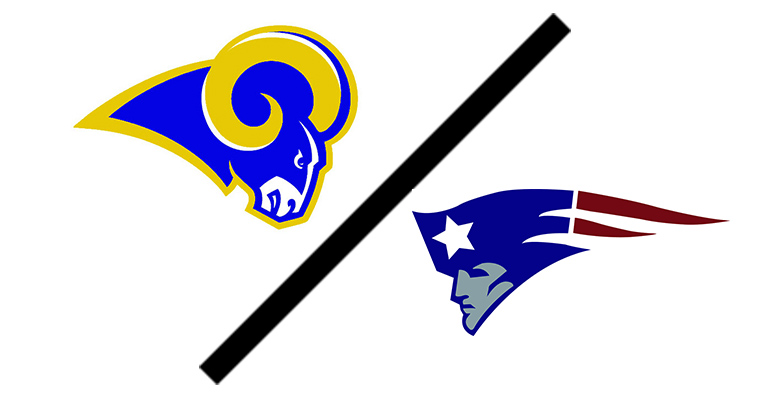 Jack Wright, Radical Reviewer
February 4, 2019
Two teams who very few people from St. Louis wanted to see in the Super Bowl played a deflated and boring game this past Sunday, allowing Tom Brady to walk away with his sixth ring.
This game was defense first on both sides and not even the commercials could make up for the non-excitement of this game. Both teams looked like they brought out their offense as an afterthought making this the lowest scoring Super Bowl in history.
The Rams' offense moved slower than a turtle with ankle weights on. An occasional decent run broke through once a quarter and a completion for them was the best they could hope for. Jared Goff got hit every play, and Tony Romo, one of the announcers, told the audience it was going to happen before the ball was even snapped. It didn't help that right guard Austin Blythe turned around to ask what play they were running three times a drive. If this was a Thursday night game, most people would just change the channel.
The Patriots offense, even though they had more points on the board, was just one big Julian Edelman highlight tape, with big completion after big completion. Edelman managed to get separation wide enough to drive a truck through nearly every play. They beat the Rams with a lack of penalties and excellent time management. But no one wants to watch a Super Bowl that's about time management.
Thankfully, the defense brought some minor excitement to the game. The Patriots defensive line threw the Rams line around like they were on roller skates, and Stephon Gilmore interception in the fourth quarter helped seal the Patriots' win. Aaron Donald of the Rams grabbed onto the heels of Sony Michel of the Patriots every other play to keep this game somewhat even. Tom Brady finally got thrown around a little for the first time this postseason and Jared Goff might as well of have been a practice dummy. If the Rams didn't have a stellar line, this game would have been a blowout. At the end of the day, the Patriots were just more physical than the Rams and for longer.
Some people tune into the Super Bowl for the commercials and the halftime show, and while both have made past Super Bowls more interesting, this year's made them painful. Adam Levine has a nasally and genuinely flat performance that felt off along Travis Scott and Big Boi. Not even being introduced by Spongebob helped this terrible performance. People should feel genuinely sorry for anyone who paid to watch a punting contest and Adam Levine strip to a PG level.
But maybe this is what the NFL deserves, a boring, low scoring game with two teams no one wanted to see on the field. With the past few years being plagued with the national anthem controversy, terrible refereeing, and not to mention the multiple players either beating or harassing women and still being allowed to play a down in the league, why should the NFL get the satisfaction of a big night of high ratings and popularity.
This Super Bowl was by far anything but super. Such a lackluster game wouldn't even be talked about on ESPN if it were in the regular season. This year's Super Bowl deserves a 2/10.