Students Prepare for Black History Production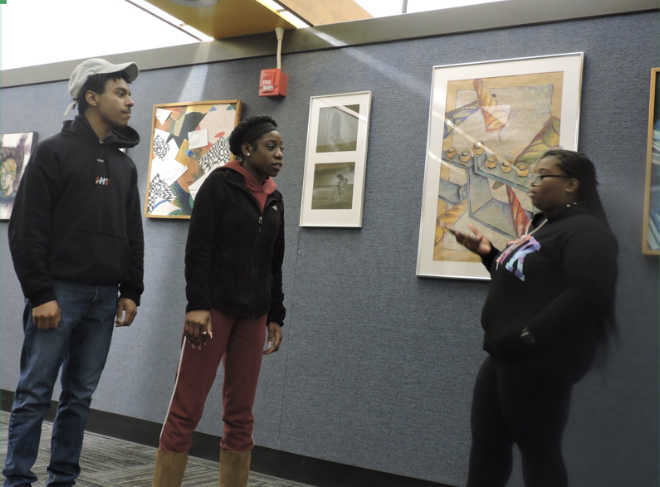 Acting. Singing. Dancing. Celebrating. On Feb. 27, North will be hosting a Black History Production in the theater to honor Black History Month. The show will start at 7 p.m. and tickets can be purchased in the bookstore for $2. 
"It's a night of celebration of African American culture," said math teacher Joshlyn Harris, who is assisting with the production. "The theme this year is 'Time Machine.' We are going to go back in time and witness different events in African American history."
The production, which has been running for 11 years, is primarily led by student volunteers. This year, Junior Kamil Cameron and senior Javon Spearman are in charge of the show's layout, including the lines, scenery, and action displayed on stage. The audience will join two teenagers who go to a history museum and are accidentally transported to key moments throughout African American history. 
"I got involved my freshman year when one of my friends told me it would get me out of my comfort zone, and I've been in it ever since," said Cameron. "I danced my freshman and sophomore year and sometimes would be an extra person on stage acting as other people in that scene."
Cameron and Spearman also helped recruit actors for their play. Senior Kaylyn McKoy will be one of the actors performing in the production. 
"[The Black History Production] is really one of the only events that celebrates black history in depth. It's an event that caters to an audience that actually cares about the topic, as opposed to the announcements which are ignored by pretty much everyone," said McKoy. 
In addition to the play, the district step team will be performing a routine. Stepping was used by African American slaves to communicate with one another. It also provided a connection to an African tribal dance that had been prohibited. 
"[I started stepping] in seventh grade. I showed my English teacher I could dance, and she told the step coach. I got on the team the next year," said sophomore Marquise Mooney, a performer at the Black History Production. 
Karen Hylton, a descendant of Mary Mcleod Bethune will also be making an appearance as a guest speaker at the event. Bethune was one of the most important black educators throughout the 20th century. She founded Bethune-Cookman College in 1929 and eventually became the president of the National Association of Colored Women's Clubs. 
"This production adds to the celebration of black history at North by giving the students a different perspective of our culture and presenting people throughout history who they may not have heard of," said Cameron. "It is meant to show appreciation towards those who paved the way for young African Americans today."
About the Writer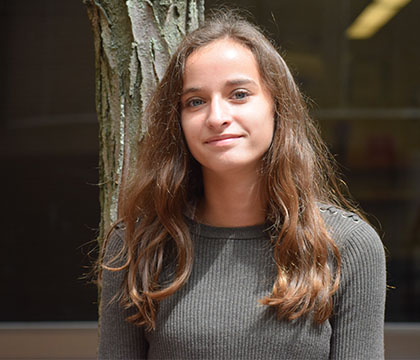 Tabitha Bevan, Radical Reviewer
Hello! My name is Tabitha Bevan, I'm a sophomore, and this is my second year on the Norsestar staff. Outside of writing, I enjoy running track and cross...