Netflix's "Work It" Delivers Music, Movement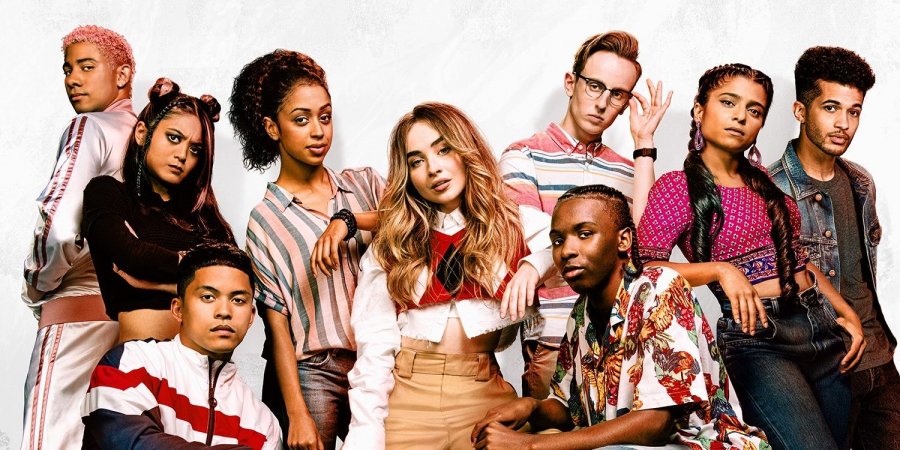 When you search up teen comedies on Netflix, many different shows and movies pop up. From "The Kissing Booth" to "Tall Girl", these days it seems as if Netflix Originals are coming out with new movies almost every week.
One new movie that should be checked out if you are looking for a fun teen movie with a lot of energy is called "Work It." Even though it follows a similar plot of other teen dance comedy movies, this movie includes a variety of dance genres and is fast-paced. The movie, which was released on Netflix on Aug. 7, 2020 is only 1 hour and 33 minutes long.
"Work It," directed by Laura Terruso, stars actress and singer Sabrina Carpenter, who plays the main character, Quinn. The comedy also stars Youtuber Liza Koshy, who plays Quinn's best friend, Jas; and Jordan Fischer as Jake Taylor, the dance choreographer Quinn hires.
The actors put on an adequate show. Sabrina Carpenter is known for playing similar roles based on her work in the past for the Disney channel. As for Lisa Koshy, although she has the title of actor as well, she is best known for being a Youtuber, but still did a great job in the movie.
Even though the acting wasn't bad, it wasn't great either. There were a lot of similarities between Koshy and her character Jas, but there were also differences such as how Koshy is quirkier in reality, while her character Jas is a little more laid back.
Carpenter did a nice job showing how her character changes in many ways as the movie progressed. At the beginning, Quinn is very determined, organized, and loves to study. She even starts her days off listening to Ted talks, but then she fades into the background.
The script and plot of the movie is funny and interesting. However, it wasn't unique. There were many parts of it that felt just like other basic, teen Netflix originals.
The movie follows the journey of perfect student Quinn Ackerman, whose main goal is to get into her dream school, Duke University. In order to get there, Quinn does everything she possibly can to make a perfect college application. From taking AP classes to joining student government, and even volunteering at local nursing homes, there's nothing Quinn won't and can't do to make her application shine.
When Quinn goes to Duke for her college interview, she is shocked to find out that even though she had many things on her application, she was missing one thing: something that she was passionate about. That is when she had the idea to try out for the dance team in order to increase her chances of going to Duke. But when the pretentious leader of the dance team, Isaiah, tells Quinn that she can't dance and should give up, Quinn and Jas form their own dance team, recruit their own dancers, and set out to beat the Thunderbirds at the "Work It" dance competition.
The choreography and feel of the movie is very colorful and upbeat. In just the first 40 secs of the movie, extravagant dance moves were shown off. A highlight of the movie is definitely the dance choreography, for it features almost every style of dance from hip hop to freestyle, and every skill level too, such as a beginner like Quinn or an advanced dancer like Isaiah.
So, if you enjoy dance comedies, movies full of upbeat moments and music, themes about overcoming challenges with determination and the power of finding a passion, then check out "Work It" on Netflix.
About the Writer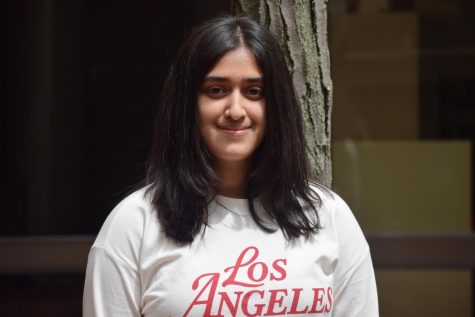 Zainab Khan, Radical Reviewer
My name is Zainab and I'm a junior. I've been a part of the Norsestar staff for three years now. This year, I hope to learn new skills and become a...